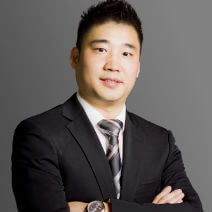 Aaron Yang
Immigration Coordinator
As an immigrant who arrived in Canada at the age of 14, Aaron has successfully integrated into Canadian society.
His bi-cultural background and focus on continuous pursuit of personal growth have led him to a number of opportunities and thus made him a professional with immigration knowledge and expertise.
Aaron's belief that honesty and integrity reign supreme is a theme throughout his professional career.
Aaron holds a Bachelor of Applied Science in Civil Engineering with Sustainable Energy Minor from University of Toronto.
Aaron holds an Immigration Consultant Diploma from Herzing College and is to be licensed as a Member of ICCRC (Immigration Consultants of Canada Regulatory Council) in near future.
Aaron speaks English, Mandarin, Cantonese, Fujianese (Min Chinese dialect), and basic Spanish.