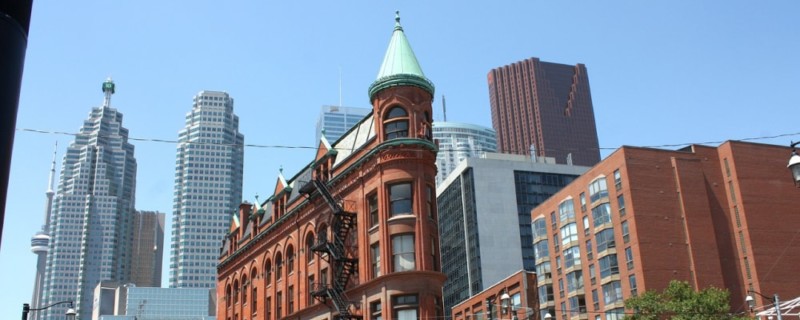 Canadian Real Estate Market
Canadian Real Estate market is a smart investment to purchase. It has shown great results over the long-term, and continues to be one of the most practical and functional choices for an investor. That being said, Canada offers a wide variety of benefits that both directly and indirectly affect your bottom line:
Canadian Real Estate Market Has A Long-Term Growth

Despite Toronto's bubble burst of the last year, Canadian real estate prices continue to maintain incremental growth over 3, 5 and 10 year periods. Even in 2008, when the American market saw plummets and poor conditions, the Canadian market was able to rebound fairly quickly and sustained fewer losses. The federal government implemented the Economic Action Plan which, although slowing price growth, provided valuable stimulus and navigated the economy to better circumstances.
Read about real estate investing in Canada.

Growing immigration

Due to its appeal as a safe and reliable place to live, Canada is one of the many destinations immigrants seek in hopes of creating better living conditions for themselves. Close to 300,000 immigrants came to Canada in 2017, with one-third landing in Ontario – 98,409 and one quarter in Quebec – 53,199. This creates ample opportunity for the development and flourishing of new communities in the GTA, both for individuals and the region as a whole[ref]Number Of Immigrants In Canada[/ref].

Growing job supply

Top companies have also taken interest in Canada's economic stability. In recent years, tech giants Amazon and Google both expressed interest in opening headquarters here – a sign of favourable growth conditions. Already in cities like Vancouver and Ottawa, signs point to continuing growth in the country. If further development did occur, it would create an opportunity for employment and the influx of educated professionals in the Canadian market. Demand for housing will increase, as will the smiles on investors' faces.

Strong, reliable Banking system governed by Bank of Canada

The Canadian banking system – governed by the Bank of Canada – was one of the main reasons the Canadian economy emerged from the 2008 recession relatively unscathed. Unlike in the United States, Canada's banks are strongly regulated and have controls in place to prevent lending from getting out of control. This pragmatic approach, although slower to innovate, allowed the Canadian economy to withstand the unfavourable conditions that occurred.

Low interest rates

Over the past 10 years, Canadian interest rates have been at all-time lows. Starting with a sharp fall in 2008, these low rates allowed Canadians to retain purchasing power and strengthen economic conditions quickly after the recession. This translated into a strong real estate market and many opportunities for investors. Although rates have since climbed steadily, they remain extremely low by historical comparison and still afford buyers the opportunity to borrow money with relative ease.

Safe country to live in, stable political situation

Canada's political climate generally tends to be more stable than other countries'. While it does oscillate from time to time, these patterns are cyclical and foster positive investment climates. Government regulations prevent any extreme movements, yet allow investors to participate actively in the investment process. For investors, this means stable, long-term growth as the risk of polarity is minimized.
In short, the Canadian investment climate has been and continues to be a safe, reliable choice for investors. They feel comfortable putting their money here, watching it grow and allowing it to provide opportunity for themselves and others. Have a question about how to do the same? Call me anytime!
Donna Bulika is an award-winning Realtor with over 8 years of experience in Canadian Real Estate market sales and in Real Estate management. Her work experience in Property Management field, her personal investments and experience being a landlord provided her with a solid foundation for representing her clients and offering a total package of expertise.
Related Articles: