Citizenship By Investment In Ireland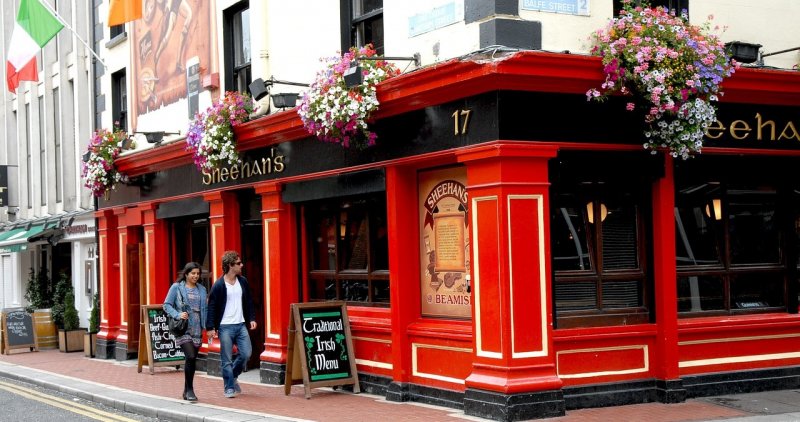 With a booming economy, incredible scenery, and some of the friendliest people on the planet, Ireland is an amazing place to call home. A birthplace of world-known culture, renowned musicians and writers, Ireland hosts European headquarters of almost all biggest tech and pharma companies, such as Google, Facebook, Apple and Twitter due to low corporate taxes and friendly business environment.
The Irish Government introduced the Immigrant Investor Programme in 2012 to encourage investments, create business and employment opportunities. The programme is designed to bring investors and business professionals from outside the European Economic Area to the country by granting them permanent residence.
WHY CHOOSE IRELAND FOR CITIZENSHIP BY INVESTMENT?
If approved, the investors will obtain permanent residence in Ireland for the initial two years. Then the permanent resident status can be renewed. If you intend to apply for the Irish citizenship, you will have to reside in Ireland 5 years of the last 8.Once a citizen, you will benefit from visa-free or visa-on-arrival access to 183 countries and territories.
However, if you only intend to retain your permanent residence status, you and your family don't have to live in Ireland. You only need to visit Ireland once every calendar year.
The Immigrant Investor Programme takes 12 weeks from application to permission to reside in Ireland.
INVESTMENT OPTIONS IN IRELAND
There are four investment options for non-EEA nationals who desire to acquire a permission to reside in Ireland through the Immigrant Investor Programme:
1. Enterprise Investment.
A minimum of € 1,000,000 investment in an Irish enterprise for at least 3 years. The enterprise may be a start-up or an existing company. The investment can be made in a single company or be spread within a number of companies. The investment must be made by an individual not by a corporation (even if 100% owned by the applicant).
2. Investment Fund.
A minimum of € 1,000,000 investment in an approved investment fund for a minimum of 3 years. This option allows you to use the services of approved professionals to manage your investment in the Irish economy.
3. Real Estate Investment Fund (REIT)
A minimum of € 2,000,000 investment in any Irish REIT listed on the Irish stock exchange. REITs are usually the companies that hold rental investment properties. The investment must be held for the minimum of three years. Then the investor will be allowed to gradually divest the shares.
4. Endowment
A minimum of € 500,000 endowment in a public benefit project in the arts, sports, health, cultural or educational field. This is a purely philanthropic contribution. The investor will not receive any returns from it or the principal amount itself. Where a group of five or more investors wish to make a joint endowment, each will be required to contribute  € 400,000.
We Can Help With Citizenship By Investment
At Jane Katkova & Associates – Canadian Immigration, Global Mobility Experts, we can help you with citizenship by investment. Choosing the right program is a critically important step in making a decision. We will be by your side through the complex process of making a choice on the country of your new citizenship, will guide and assist you through the process from beginning to the end to ensure its successful completion. The whole process usually takes 3-4 months to complete.
We will treat your case individually, and we will guide you every step of the way. We have huge experience and expertise in Citizenship by Investment programs. We will be happy to offer our skills and knowledge to make sure you get your second passport easily and quickly.
Think About Tomorrow – Invest In A Second Passport
Other Options Of Citizenship by Investment