COMING TO CANADA TO GIVE BIRTH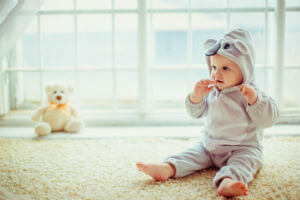 Child birth in Canada was a big trend in 2017. A German icon, a world-famous writer and a statesman Johann Wolfgang von Goethe, once aptly remarked, "There are only two lasting bequests we can hope to give our children. One of these is roots, the other, wings." We are all attached to our home countries. Home feels like nothing else, and as we grow older, we feel even deeper attached to our history, traditions, culture, ways of life, philosophy, and literature. This is our roots. Something that we should give our children, as they are born so that they feel the bond that will forever connect them to their homeland.
On the other hand, the world we live in nowadays is extremely unstable and volatile. Stability in many countries is undermined by terrorism, military conflicts, political turmoil, inter-religious standoffs and economic degradation. Looking at that, many parents are now considering a better future for their children or at least an option – where they can live, where they can study, make careers and enjoy prosperity, stability and security. It's always a nice idea to give the children wings, so they can see the world and make a well-thought and considered decision about where to land and settle.
There is such an interesting issue in immigration law as "jus soli", literally meaning the "right of the soil." That principle declares that if a baby is born in the territory of a country, that baby is automatically given citizenship of this country. The sad thing is that this principle is slowly becoming a thing of the past. Some countries have abolished it completely (like India and Malta), many other countries (including such developed countries as Australia, France, Germany, Ireland, New Zealand, Spain and the United Kingdom etc.) have introduced a restriction to "jus soli", mostly requiring at least one parent to have citizenship of that country.
In its original pure form, "jus soli" mostly exists in the Western hemisphere, including the US and Canada. However, in 2017 the new President of the United States of America Donald Trump was quoted as saying, "The right of land, guaranteeing citizenship to all children born in the US, should be abolished as 7.5% of all births in the U.S. are to illegal immigrants, over 300,000 babies per year. This must stop. It is unaffordable and not right. Automatic citizenship for babies in the US is the biggest magnet for illegal immigration so this practice should be abolished." Not good news, right?
Coming To Canada To Give Birth
Canada has also experienced some issues in this context, with a petition launched in 2016 aiming to eliminate birthright citizenship. However, this petition, launched in June 2016, was rejected by the Canadian government in October 2016. Canada has once again shown to the whole world what stance a free and democratic country must take. It is absolutely legal to come to Canada to deliver a child and by so doing to give that child one of the best presents a child can have – a Canadian passport.
Your child, when they grow up, can make a conscious decision where they want to live. And if they decide to never leave their home country, that's the best thing that can happen, right? After all, people never leave their home country because they are too happy there, do they? However, if something's not right, if something's bothering them, it's always a great idea to have some spare "wings" which can take you to a better, safer, more tolerant, more democratic and well-off country.
At Jane Katkova & Associates – Canadian Immigration, Global Mobility Experts, we can help you give the "wings" to your child. We can provide you with an all-inclusive service that will enable you to get a visa, come to Canada, get a comfortable accommodation, deliver your baby in a state-of-the-art medical facility, and board a great flight home. And we will also take care of all the paperwork! I mean, just think of that. What can be a better present to your newly born baby than citizenship of a great country of the "strong and free" North? According to CNN's rating of 10 most livable cities in the world in 2017, three of the first five cities are located in Canada (Vancouver, Toronto, Calgary). So why don't you at least give it a good thought? Let us help you coming To Canada To Give Birth.