Language test for Canada immigration paths – everything you need to know
Who needs a language test?
Language test for Canada immigration programs is the basic requirement for all paths, especially the economic class immigration. The language test in English or French is required because it plays a vital role for immigrant to settle in Canada.
For Canadian citizenship, those who are between the ages of 18 and 54, are required to show how competent they are in English or French by submitting the results of a language test, or in other ways approved by Immigration, Refugees and Citizenship Canada.
It is not mandatory for foreign workers to demonstrate their language proficiency, but it certainly helps. International students must provide it to show they will be able to progress in Canadian designated academic institutions (DLI).
In family class and refugee class immigration, it is not required to complete a language test since those immigrants are admitted to Canada for social and humanitarian purposes.
Proof of Language Skill
Canada has two official languages; English and French. So, if you are planning to emigrate to Canada you may be required to submit your proof of language test, demonstrating your level of knowledge in English and French depending on the program you are applying.
Even if English or French is your first language, you are required to prove your language skills by taking an approved language test.
There are approved language tests by Immigration, Refugee and Citizenship Canada. So, in order to take the test, you must schedule your test with an agency approved by IRCC, take the test and obtain the result. You are required to submit your result online through your online profile or include a copy of it in your application.  Keep your original test in a safe place in case you are asked to submit it.
If you take English test, it will be compared to the Canadian Language Benchmark (CLB). And, if it is French, it will be evaluated according to Niveaux de compétence linguistique canadien (NCLC).
The test results will be used as proof of your language skills.

The test results must be valid for two years, when you complete your Express Entry profile, or when you apply for permanent residence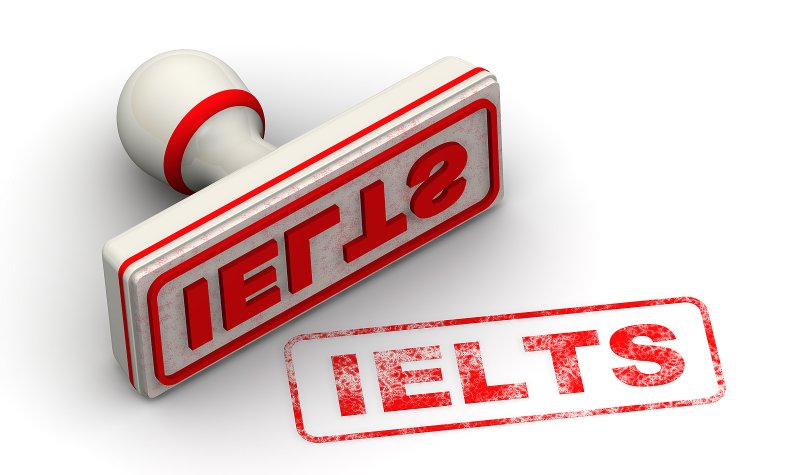 Now let's see what language tests are approved and accepted by Canada:
English
CELPIP: Canadian English Language Proficiency Index Program
you must take the CELPIP-General test
NOTE: The General-LS test for Express Entry will not be accepted.
IELTS: International English Language Testing System
you must take the General Training option
NOTE: The IELTS Academic test for Express Entry will not be accepted.
French
TEF Canada: Test d'évaluation de français, including:
compréhension de l'écrit (Reading)

compréhension de l'oral (Listening)

expression écrite (Writing)

expression orale (Speaking)
TCF Canada: Test de connaissance du français, including:
compréhension de l'écrit (Reading)

compréhension de l'oral (Listening)

expression écrite (Writing)

expression orale (Speaking)
Equivalencies between the Canadian Language Benchmarks
Here is the Equivalencies between the Canadian Language Benchmarks (CLBs) (for English), and the Niveaux de compétence linguistique canadiens (for French), which are summarized in the following tables:
   (CELPIP) – General Test score equivalency chart

CLB Level
Reading
Writing
Listening
Speaking

10

10

10

10

10

9

9

9

9

9

8

8

8

8

8

7

7

7

7

7

6

6

6

6

6

5

5

5

5

5

4

4

4

4

4

(IELTS) – General Training – Test score equivalency chart

CLB Level
Reading
Writing
Listening
Speaking

10

8

7.5

8.5

7.5

9

7

7

8

7

8

6.5

6.5

7.5

6.5

7

6

6

6

6

6

5

5.5

5.5

5.5

5

4

5

5

5

4

3.5

4

4.5

4

 (TEF Canada) Test score equivalency chart

 
CLB Level
Reading
Writing
Listening
Speaking

10

263-300

393-450

316-360

393-450

9

248-262

371-392

298-315

371-392

8

233-247

349-370

280-297

349-370

7

207-232

310-348

249-279

310-348

6

181-206

271-309

217-248

271-309

5

151-180

226-270

181-216

226-270

4

121-150

181-225

145-180

181-225

  (TCF Canada) Test score equivalency chart

 
CLB Level
Reading
Writing
Listening
Speaking

10 and above

549-699

16-20

549-699

16-20

9

524-548

14-15

523-548

14-15

8

499-523

12-13

503-522

12-13

7

453-498

10-11

458-502

10-11

6

406-452

7-9

398-457

7-9

5

375-405

6

369-397

6

4

342-374

4-5

331-368

4-5
Contact us, if you have further questions about language test for Canada immigration