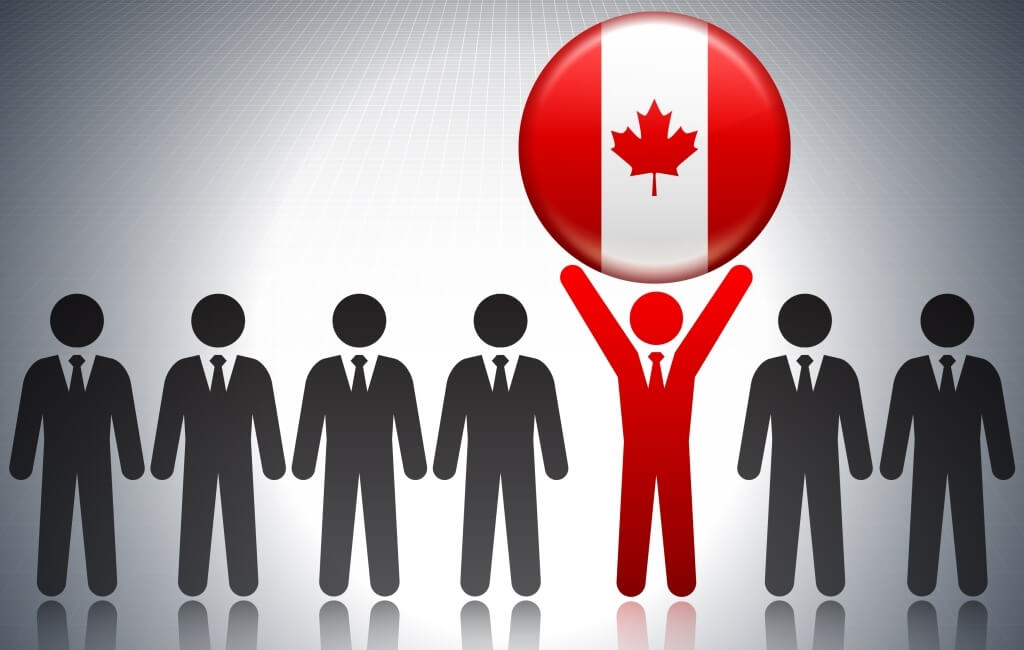 2017 has already been the biggest year for the Express Entry Immigration. Moreover, the spring and early summer period was a time in which Immigration, Refugees and Citizenship Canada (IRCC) created new opportunities for candidates in the Express Entry to be awarded additional points. IRCC also implemented new strategies to invite certain candidates through program-specific draws.
The 26,653 ITAs issued during the second quarter of 2017 was more than the 24,632 ITAs over the first quarter, and more than double the 13,202 issued over the course of the final three months of 2016.
There were nine Express Entry draws conducted over the second quarter of 2017, four of which set new record lows for the minimum CRS required. This CRS threshold went down to 413 for candidates under Federal Skilled Worker Class.
Many candidates who entered the pool with CRS scores below the minimum drawn were able to raise their scores and obtain ITAs. More than half (55 percent) of candidates who received an ITA had CRS scores below 450 (the lowest score drawn in 2016). Core CRS indicated a candidate's score without the additional points for a provincial nomination, a job offer, or post-secondary education obtained in Canada.
Since 2016, new additional points factors have been introduced for candidates with a sibling in Canada and for candidates with French ability. With these new factors, the range of possible ways to increase one's score has expanded.
The most valuable single factor under the CRS is a provincial nomination, which is worth 600 CRS points; therefore, a candidate with a CRS score of 200 would become a candidate with a score of 800 as soon as he or she obtains a provincial nomination. With this nomination, a candidate will receive an ITA at a subsequent draw from the pool.
Ontario, Nova Scotia, Saskatchewan, and British Columbia (BC) have been particularly active with their enhanced PNP streams.In Ontario, a new approach introduced in the final week of June allowed Ontario Immigrant Nominee Program (OINP) officials to search the Express Entry pool for candidates with experience in an Information Technology (IT) occupation, with a view of selecting applicants for the Express Entry-aligned OINP Human Capital Priorities stream. Candidates with experience in certain IT occupations were prioritized for selection, even if they scored less than 400 points under the Comprehensive Ranking System (CRS). Normally, Ontario only invites candidates with 400 or more CRS points. This strategy may be repeated, either for IT professionals or with other candidates in mind.
In Nova Scotia, the Nova Scotia Demand: Express Entry stream reopened on July 5 for Express Entry candidates in one of 16 target occupations, including occupations in finance, health care, engineering, information technology, academia, social work, and law. No job offer is required under this stream.
As in the case of Nova Scotia, Saskatchewan's International Skilled Worker – Express Entry sub-category also seeks out candidates in certain occupations, and no job offer is required for eligibility.
BC has also joined the immigration process by prioritising IT professionals. BC also continues to invite workers and graduates in non-tech occupations.
More provinces are engaging with Express Entry in innovative ways, and that draw sizes remain large. Moreover, with a high immigration target for next year and plenty of scope for IRCC to invite candidates through the second half of 2017, it is likely that candidates from different backgrounds and in a variety of occupations and scenarios will continue to benefit.
Related Topics:
Read about AINP, Alberta Immigration Nominee Program.
Image credit: http://amirzadehlaw.com