startup visa Canada 2019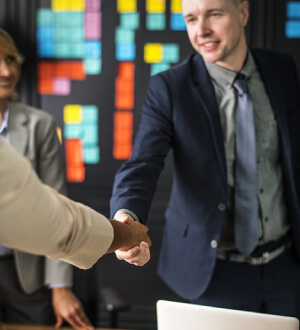 Here are some very exciting news that we want to bring to you regarding start-up visa program update 2019.When Start-Up Visa Program first launched in 2013, it was a novelty.
It was announced as a business immigration program that didn't require any minimum investment or minimum net worth.
In other words, it means that if you have a good business idea, you might secure Canadian permanent residence for yourself and the members of your family.
In March-April 2019, after an analysis was performed on the program's performance, the Canadian government declared that it would remain a permanent item on the immigration menu.
The program was deemed a success after it managed to attract talented entrepreneurs from all over the world and 3.75 million in funding from designated entities.
The recent federal budget allocated 4.5 million to keep the program running for the next five years. It is expected that the program will become more applicant-friendly and easier to navigate.
Eligibility requirements:
If you want to participate in the program, you must make sure you meet four eligibility requirements:
Obtain a Commitment Certificate or Letter of Support from a designated entity;
Have sufficient settlement funds in your possession;
Have at least one year of post-secondary education;
Demonstrate sufficient proficiency in English or French through standard testing (equal to Canadian Language Benchmark level 5).
What should you start with?
At first, you should prepare a careful and detailed business plan, describing your venture, and how you plan to make it successful. You should then send the business plan to more than 50 designated Canadian entities, including venture capital funds, angel investor groups and Canadian business incubator programs.
To qualify for Canadian PR under this program, you must also secure at least $75,000 from angel investors or $200,000 from venture capital funds. If your start-up is supported by a business incubator program, there is no minimum funding requirement.
After you have obtained the support of designated entities, they are required to issue a letter of support to you and submit a commitment letter to the authorities. You must submit the letter of support from a Canadian entity to IRCC.
At the final stage, IRCC will evaluate your application. They will check if you have fulfilled minimum funding requirements and if you have submitted sufficient proof of funds to support yourself and your family members while you are setting up your business in Canada.
The proof of funds requirements are as follows:
Number of
Family Members
Funds Required
(in Canadian dollars)
1
$12,475
2
$15,531
3
$19,093
4
$23,181
5
$26,292
6
$29,652
7
$33,014
How is Start-Up Visa Program in Canada different from the other countries?
Canada is not the only country to run this kind of program. Yet, it has its upsides as compared to other countries. Other countries usually provide permanent residence only when the venture has succeeded. The time frames for such success are usually narrow.
In contrast, Canada will give you permanent residence as long as you fulfill the above requirements. Your permanent residence will not be taken away from you if the venture fails. It is in your own best interests to make sure that your venture brings profit and is a success.
Canadian Start-Up Visa Program aims to attract global entrepreneurial talent, expand startup geography, create jobs for Canadians, boost the country's economy, and turn it into a robust leader in cutting-edge state-of-the-art technologies. Keep this in mind, as you prepare your business plan.
Read more about Start-Up Visa Canada.
Please write to us at: support@katkova.com or call (416) 661-4487 to learn how we can help in Start-Up Visa.