Jane Katkova & Associates
Canadian Immigration and Global Mobility Experts
Providing Immigration Services In Canada Since 1995
Jane Katkova & Associates Immigration Consultant
Jane Katkova & Associates – Canadian Immigration, Global Mobility Experts is an Immigration Law Consultant firm located in Toronto, Ontario. We have been providing immigration services for over 27 years. Established by Jane Katkova-Brown in 1995, over the period of two decades we have proudly assisted thousands of families from numerous parts of the world seeking to immigrate to Canada and make Canada their new home.
We're specialized in business, corporate, and investor immigration to Canada. The scope of our immigration services in Canada covers all areas of immigration programs: Canadian Citizenship, Permanent Residence, PR Card renewal, Temporary Resident Visa, Work Permit In Canada, Student Visa, assisting our clients with obtaining Permanent Resident status in Canada through Express Entry, Business, and Investor's program, Startup Visa Canada Immigration, etc.
We love what we do and look forward to serving you. Contact us for Canada Immigration Services.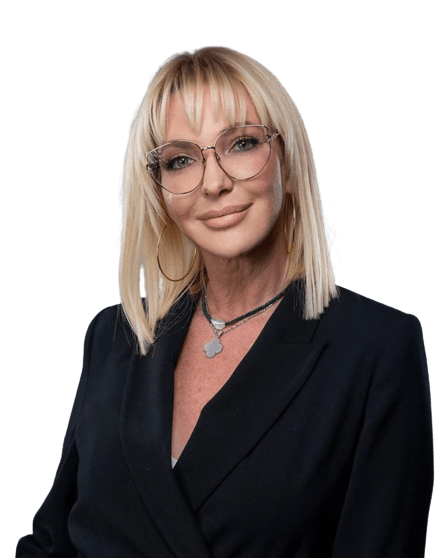 Book A Consultation Now
Select a package: Choose the package that best suits your needs from the available options.

Pick a time: Browse the available appointment times and select one that works for you.

Pay: Once you have selected a package and appointment time, proceed to payment to complete the booking process.
Further, we assist Canadian Corporations and companies around the globe in relocating to Canada top executives, senior management specialists, key workers with specialized knowledge under Intra-Company Transferee, LMIA, International Experience Class, Free Trade Agreement (NAFTA), GATS Agreement (GATS), and other available programs.
At Jane Katkova & Associates – Canadian Immigration, Global Mobility Experts the focus is on our clients. Our Immigration Consultants view each and every case as unique. We are highly experienced, we care, we relentlessly fight in the best interests of our clients and achieve desired results. With 20+ years of expertise, our goal is to serve and provide high-quality, creative and result-oriented assistance to our clients.
What People Say About Us on Google
Amadeus Michael
2023-09-06
We are very happy with the service of Jane Katkova & Associates, especially Carina Podcoritov. She was the one who has taken care of our needs since the beginning, she is very very helpful & patience with us. There is none we could say rather than "Thank you" for make us feel no regret and feel satisfied with choosing you. I am so glad & happy with your services. Keep it up! 👏🏻👏🏻👏🏻👏🏻👏🏻
Jane Katkova was highly recommended for a corporate immigration matter. Efficient and professional services resulted in an approval. Highly recommended.
Manija Akhadova
2023-08-29
A huge thank you to Jane and her team for getting a visa for my mother after several refusals! No words to describe how grateful I am. I highly recommend Jane Katkova & Associates to everyone who needs assistance!
I'm thrilled to share my amazing experience with Jane Katkova & Associates. Their expertise and personalized approach made my immigration process seamless. From day one, their professionalism and knowledge shined through. They guided me through every step, ensuring I understood the process completely. Communication was top-notch, and I always felt valued as a client. Thanks to their meticulous attention to detail, I encountered no surprises. With their help, I received my approval without a hitch. I wholeheartedly recommend Jane Katkova & Associates to anyone in need of immigration assistance. My Case Manager: Krikor Kolasrian, Thank you for making my immigration journey a success! Rajeev Sharma 14 Aug 2023
Mark Zilberman
2023-07-24
I sincerely appreciate the efforts and professionalism provided by Jane's team in obtaining a visitor's visa for my friend. They advised me about all the required documents, processed them in a time-efficient manner, and submitted them to Immigration, which saved me lots of time and energy. The visa application for my friend was reviewed by Immigration very quickly and granted within a matter of several days. It is not the first time Jane's office has provided excellent professional help, and I will certainly contact them for any immigration matters in the future. THANK YOU VERY MUCH, JANE AND HER EMPLOYEES!
Оксана Иванова
2023-07-11
Большое спасибо Джейн и ее команде, в частности Карине, за большую проделанную работу по получению рабочей визы для нашего сына Александра! Благодарим и надеемся на дальнейшее сотрудничество! Процветания Вам и успехов в вашей нужной людям работе!
Narmina Baghirova
2023-07-06
I highly recommend Jane Katkova & Associates to everyone who are in a need of immigration help. Many thanks to Irina Tulneva for my positive outcome. She has been always accessible, patient listener and very quick to respond.
I am grateful for the amazing work that was done by Jane Katkova and her team. It was a great experience from beginning to end. During the first consultation with Jane, I acknowledged her professionalism and attention to detail. Krikor was appointed to be our case manager, very polite, knowledgeable, and supportive. Krikor was on top of everything, he made sure that every single detail was taken into consideration. There are no words to express how grateful I am. I highly recommend this company to anyone, wish them luck and prosperity!!!
Our Immigration Consultants are here to Help!
Our Immigration Law Consultants will make sure that you obtain highly professional advice and assistance with your application for Canadian Work Permit, Study Permit, Express Entry, Permanent Residence, etc, and celebrate your dream.
Immigration Consultant Services We Provide
Moving to Canada can be complicated. Navigating Canadian immigration and citizenship application process can be challenging. Jane Katkova, a highly experienced professional and her team of immigration consultants will help. We will navigate your Canadian Immigration process on your behalf. You can rely on our expertise and proven experience to ensure that your application has every merit to succeed.
Recognized Name – Over 20+ years of practise Jane established a highly reputable name with Canadian immigration authorities, courts and tribunals.

Elite Standards – We only accept cases with merit which we strongly believe to succeed. We proudly provide services of highest standard.
Why Work with our Immigration Law Consultant Office?
Navigating Canadian immigration bureaucracy isn't for the faint-hearted. At present, Canada expects citizenship applications to increase by 40% by 2024. This is already resulting in stricter language proficiency expectations, higher application fees, and stricter work permit and naturalization requirements.
Are you hoping to work in Canada and eventually secure Canadian permanent residency? If so, we can help.
At Jane Katkova & Associates – Canadian Immigration, Global Mobility Experts, our highly experienced Canadian immigration consultants can help with all types of immigration cases. More importantly, our immigration services have a 98% success rate.
Work with our Toronto Canada immigration office to secure your path to permanent residency and Canadian citizenship.
We offer immigration services that support third-country national individuals and families.
Work with Canadian immigration consultants who can appeal unfavorable immigration decisions directly with Canada's Immigration Appeal Division.
At Jane Katkova & Associates – Canadian Immigration, Global Mobility Experts in Toronto, our immigration services also help you save. If our consultants believe that there may be significant barriers preventing you from living and working in Canada, we'll tell you.
Get honest, accurate, and actionable advice concerning your right to visit, live, work, or prolong an existing stay in Canada. Schedule an appointment with our Toronto immigration office now, and get the assistance you need to secure your next Canadian visa or work permit.
#1 Canadian Immigration Services in Toronto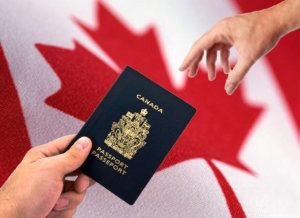 You can get basic Canadian immigration information from several immigration offices in Toronto. However, only at Jane Katkova & Associates – Canadian Immigration, Global Mobility Experts will you benefit from immigration services with a 98% success rate.
We help hundreds of third-country nationals secure Canadian permanent residency each year. At the same time, our immigration services can help secure temporary work authorization, investor immigration to Canada, and help businesses relocate employees to Canada.
As a multi-service immigration agency, we specialise in Canada student visa services, Express Entry immigration to Canada, and much more.
We know your rights. We also know how to navigate bureaucratic barriers that other immigration services struggle to overcome. Whatever your present Canadian immigration status, we can, therefore, help you legally enter, work, study, and prolong your stay in Canada.
Get expert, practical advice concerning your eligibility for different Canadian visa classes.
Use our Canadian immigration services to secure your right to settle in Canada with your loved ones.
Learn how to qualify for Canadian permanent residency and how to renew your permanent resident card.
Your life in Canada starts here. Our immigration services demystify the immigration process. We're also the only immigration office in Toronto that can help secure a path to Canadian permanent residency, regardless of your age, settled status, or professional background.
Corporate Clients that used our Immigration Consultant Services
Questions about Canada Immigration?
Our immigration law consultants can help.