Canadian Immigration Law Consultancy Firm Toronto
Providing Immigration Services In Canada Since 1995
Jane Katkova & Associates Immigration Consultant Company
Jane Katkova & Associates is an immigration consultant firm located in Toronto, Ontario. We have been providing immigration services for over 23 years. Established by Jane Katkova-Brown in 1995, over the period of two decades we have proudly assisted thousands of families from numerous parts of the world seeking to immigrate to Canada and make Canada their new home.
We're specialized in business, corporate and investor immigration to Canada. The scope of our immigration services in Canada covers all areas of immigration programs: Canadian Citizenship, Permanent Residence, PR Card renewal, Temporary Resident Visa, Work Permit In Canada, Student Visa, assisting our clients with obtaining Permanent Resident status in Canada through Express Entry, Business and Investor's program, Startup Visa Immigration etc.
We love what we do, and we are looking forward to serving you.
Further, we assist Canadian Corporations and companies around the globe in relocating to Canada top executives, senior management specialists, key workers with specialized knowledge under Intra-Company Transferee, LMIA, International Experience Class, Free Trade Agreement (NAFTA), GATS Agreement (GATS), and other available programs.
At Jane Katkova & Associates the focus is on our clients. We view each and every case as unique. We are highly experienced, we care, we relentlessly fight  in the best interests of our clients and achieve desired results. With 20+ years expertise, our goal is to serve and provide high quality, creative and result-oriented assistance to our clients.
Get Expert Help!
We will make sure that you obtain a highly professional advice and assistance with your application for Canadian Work Permit, Study Permit, Express Entry, Permanent Résidence, etc and celebrate your dream.
Immigration Canada Services We Provide
Moving to Canada can be complicated. Navigating Canadian immigration and citizenship application process can be challenging. Jane Katkova, a highly experienced professional and her team will help. We will navigate your Canadian Immigration process on your behalf. You can rely on our expertise and proven experience to ensure that your application has every merit to succeed.
Recognized Name – Over 20+ years of practise Jane established a highly reputable name with Canadian immigration authorities, courts and tribunals.

Elite Standards – We only accept cases with merit which we strongly believe to succeed. We proudly provide services of highest standard.
What clients say about our immigration services?
I am so pleased and happy with your effort and the way you handled my case. I am from Somalia and the Canadian Embassy in Ankara (Turkey) rejected my student permit & with the help of Jane and my Case manager mr.Krikor they appealed my case and granted me the Student permit. During the process i had an excellent service from my case manager Krikor who assisted me in every proffessional way and i am very much pleased and satisfied with his effortless sercice. I cant express in words how much gratitude i am and it was a great pleasure being your client. I shall for ever be grateful and looking forward to work with you in the coming future.Thank you once again Jane Katkova & Association and Mr.Krikor 😍😍
Shushu Shabalala
21:14 09 Nov 19
I am really sorry to see that you could not get a consultation and I find it astounding that we could possibly receive such a different standard of service from the same professional. I have just got a phone call from Jane Katkova's office saying that my mother's H&C application has been approved. I decided to write a review and stumbled upon this disparaging comment. I hope your issue will be resolved soon (if not already), and I would like to share my experience in the hopes that it might change your mind and book another appointment. I first came to Mrs. Katkova's office in 2018, and I must admit it was difficult to schedule an appointment. As for me, I was more than willing to wait. This firm was recommended to me, and I knew they deal with cases other consultants refuse to work on. Once I became Jane Katkova's client, she was incredibly helpful. She guided us through the whole process, gave us step-by-step instructions on what we needed and made us believe that our application will be approved, and it was! I can't thank her enough. From my experience, I can say that she can be very busy, but she does find time for every client, or so I presume because she did find time for me. I hope your issue will be resolved, and I wish you good luck with your immigration matter!
Anton Kovalchuk
00:16 31 Oct 19
Thank you so much to Jane and her colleagues (especially Anna Davtyan) for help with getting my PR card! I expected it to be a long hard process, but they did an amazing job and I got PR even sooner than I thought it was possible. Thank you!Большое спасибо Джей и её коллегам (особенно Анне Давтян) за помощь в получении PR карты. Благодаря вашей превосходной и работе и ответственному отношению к делу, я получила статус резидента намного раньше, чем ожидала!Спасибо!(Translated by Google)Thank you so much to Jane and her colleagues (especially Anna Davtyan) for help with getting my PR card! I expected it to be a long hard process, but they did an amazing job and I got PR even sooner than I thought it was possible.Thank you!Many thanks to Jay and her colleagues (especially Anna Davtyan) for helping me get the PR card. Thanks to your excellent work and responsible attitude to the matter, I received the status of a resident much earlier than I expected!Thank!
Marina Altshuller
01:05 25 Oct 19
Our family was in a very complicated situation. Every lawyer we contacted (there were more than 10 of them) refused to help us immigrating to Canada as, according to them, our case was hopeless with no chance for us to obtain Permanent Residency. The last hope was Jane Katkova. With Jane's help, we have received approval for our application, and we could not be happier and more grateful to Jane! She is a professional who knows what she does, but also she is an amazing person who is committed to her clients and their interests. I highly recommend her and her agency!
Tamar Gavrilov
22:14 12 Oct 19
We had a very positive experience of working with Jane and her team! We were very pleased with personalized and humane approach to our family. We felt support on every step on the way. Every single question we had in the process was answered. As a result, the entire process went smoothly, and now my wife is with me in Canada. Thank you, Jane, Irena and Karina!
The best and the extremely experienced professionals I have ever seen are working in this company represented by the highly dedicated director Jane Katkova. They provide all clients with 24/7 support and assistance. I am thankful to everyone!!!!!!!!
Sergiy Strashko
03:10 25 Sep 19
My study permit has been approved after 2 refusals in the past. I am very thankful to Jane and her assistants for great attention working with me, quick responding on my questions and high professional skills
Kirill Krupoderia
03:28 20 Sep 19
Our family is really grateful to Jane and her team of professionals for helping us reunite on the Canadian soil! Our goal was to relocate my elderly mother from Israel to Canada. It was a vital matter for us as my mother was left all alone and could not continue living on her own due to the old age. First, the chances of a successful outcome seemed unlikely due to a number of circumstances. But Jane put all her efforts and enthusiasm into researching and building our case. And now my family is here, in Canada, all together, reunited with my mom. All thanks to Jane and her wonderful team of associates!
anna vorobyovsky
21:59 19 Sep 19
My mother came to Canada as a visitor, not planing to stay here for a long time. Unexpectedly the situation in our family changed. I needed her to stay and support me and my young daughters. A good acquaintance recommended to me and my husband to seek advise from Jane Katkova & Associates. We booked appointment and went to see Jane. After listening to our case Jane gave us a valuable advise and direction for my mother to stay in Canada legally. After application, my mother's journey from visitor to Canada to Permanent Resident was 2.5 years. Through all these time Jane and her Team supported and kept us abreast with all developments. Finally, my mother can stay in Canada as Permanent Resident. Thank you Jane and all the Team for making it possible! Tatyana & Patrick Dickar
Tatyana Dickar
20:37 25 Aug 19
There aren't enough words to describe how amazing Jane and associates have been. It was a long and painful road to success, but Jane always delivered as promised and accomplished things that others would consider impossible. I'm always going to be thankful and grateful for everything that Jane did for myself and my family. The team is always on top of everything and are willing to answer any questions and help with every step of the immigration process. I, myself have received my PR status a few days ago, and I can truly say it wouldn't have been possible without Jane's knowledge and hard work. Her dedication to clients is outstanding, professional. I would highly recommend her and her team to anyone that's in the market for an immigration lawyer. Like I said before, I'm always going to be thankful for everything Jane and her team has done for me. Thank you so so much
We have lived in Canada without status since 2011. Worried for the future of our children and having no confidence about tomorrow has installed in us. The incredible occasion that changed our family life forever was having Jane in our case. She made it happen after several times of changing lawyers.Jane, we blessed the day when we became your clients! You have an incredible team: professionals, who are also involved and compassionate.Thank you again for your expertise, your caring and amazing team that you have built.For those who are looking for a highly experienced and caring immigration team, Jane is an ultimate choice.
Anton Zubko
15:09 07 Aug 19
I'd love to thank this very high-level specialist for her professional work. I'd recommend for everybody who wants to get positive results.
Sergiy Krivenko
00:41 25 Jun 19
I was in trouble. Like real trouble. It seemed I had no hope at all, and all that was left was to give up. I heard good words about Jane Katkova & Associates and decided to give them my last try. Impossibly, Jane offered me an unexpected and brilliant solution and her team was mobile and very proactive. I am happy to say that I got what I've been dreaming of! My advice to everybody – don't think that your situation is totally hopeless, let professionals do their job. I am glad that I found these guys on time. Thank you so much, Jane! Thank you everyone who was helping me too! Domas
domas pulauskas
23:31 14 Apr 19
When first starting to research how to obtain a visitor's Visa for my husband, the process seemed so daunting, but after my visit to Jane's office all those worries fell away. I am so happy I decided to hire Jane and her team to assist me in obtaining a visitor's Visa and ultimately a PR for my husband. Jane was straight forward about what she required from me and was so efficient during the entire process. I could not believe how quickly she got the ball rolling and before I knew it my husband was visiting me in Canada. We decided to apply for his PR and we could not have done it without Tim! He was so accommodating and so thorough, was always quick to respond to any emails and questions, and he made the process so smooth. He was an absolute pleasure to work with and I am so thrilled to say my husband is now a permanent resident! We owe it all to Jane and her team. Excellent service, excellent results. Thank you guys so much!!!
Anna Toutchinsky
15:18 08 Mar 19
Лучшие специалисты! Спасибо Вам!(Translated by Google)The best specialists! Thanks you!
Юлия Криворотько
23:39 27 Feb 19
I got my PR a few days ago under the help of Jane and her associates professional and intelligent work. My family and I are extremely happy with the service Jane provided. And I would also like to thank Jay Zhang for his professional work and attendance of my landing interview. In fact, before working with Jane, I filed with another immigration consultant and I was told that they were not able to manage my case after more than a year. Luckily, Jane was recommended to me by one of my friends, and she quickly build strong application for me and everything is through perfectly! Great service! Thanks Jane and Jay!
Clarence Peng
20:51 27 Feb 19
I am beyond happy right now! I had my filed an application in another immigration consultation office and they managed to not work on my file for 3 months and half and not tell me about it! I was furious but one of our family friends suggested Jane Katkova's firm and they collected every needed document and prepared a very strong application for me, and I got the passport request letter within 17 days. And I should mention that study permit's processing time for Iranian citizens is 11 weeks, and for me it was 2.5 weeks which has made me very grateful for having this firm working on my file!10/10 recommended. Also great client service.
Rozhina Mazhar
16:33 21 Jan 19
I had a great experience with Jane and her associates. After one unsuccessful attempt and getting a visitors VISA for my fiance (on our own), we decided it was best to make the commitment to hire professionals. Jane was a FB friend for many years and have been following her posts from time to time. It was only when I needed her services that I remembered to call her. I loved her approach. No nonsense, get it done, get all the docs required for a very comprehensive application so that we can get the multi-entry VISA. Within a week of supplying all documents, I'm very happy to say that my fiance is here for a visit and we are having a blast! We will be in your office to say hello!! Thanks so much again!
Ayanna McAlmont
13:28 10 Jan 19
Jane Katkova and her team helped me greatly with my immigration. I am eternally grateful for her service and I have been and will continue recommending her to others. Great service Jane, thank you very very much!!!
Kazaros Elizbaryan
19:43 28 Dec 18
I would like to express my gratitude towards Jane Katkova and Associates, for the service they have provided. Particularly I would like to single out Irena Lasker for the perfect work and the ideal attitude she has towards clients.
Artyom Karapetyan
01:47 21 Dec 18
I am so grateful to Jane and her amazing team that they won a very difficult humanitarian case for my family. I hardly believed that it was possible and could only dream and pray to God to help me. But Jane Katkova and Associates made my dream come through. Words can't describe how happy and thankful I am.
Farida Javanshir
18:40 05 Dec 18
I appreciate a great work Jane Katkova and Associates did for me. With Jane's help, we received a Super Visa for my mom, my whole family is extremely happy. Jane understood perfectly what I want and her team did a fast and efficient work for my family.
Vitalii Akoulovitch
14:32 22 Nov 18
Jane Katkova and her team have done an amazing job for me . I've recommended their services many times to relatives and friends and will continue to refer them. They are very professional, reliable and always answer to our inquiries promptly. Thanks, Sthefani!
Isabel Naranjo Gaibor
14:00 23 Aug 18
Many thanks to Jane Katkova and all her team for making our dream come true. We waited for so long and finally with great help of this professional team my Mom is able to come Canada to visit us. Thanks for your input, professionalism and positive attitude.
Inga Armaganova
18:35 19 Aug 18
I am extremely grateful to the highly skilled team for excellent and impeccable work! Jane is a dab hand at immigration, and she has individual approach to each client. She is lawyer who is worth all her awards and titles! I highly recommend this company to people who are in the process of immigration to Canada.
Polina Galkina
01:34 18 Jul 18
We are extremely thankful to Jane and her team for their support with our immigration case. Jane is the one who does everything what is in her power for the clients, and thanks to her and immigration associate Irina Maimust our big family of five successfully landed in Canada. I recommend Jane as an experienced professional, who really cares about her clients.
Грипіч Грипіч
16:36 27 Jun 18
I am very glad that 2 years ago my friends in Toronto advised me to turn to Jane Katkova. Before that, there was an unfortunate experience in obtaining a student visa for my son.Thanks to Jane and her team, my son is now a student of college in Toronto, he is studying his favorite business. Recently he received permission to extend his visa and next year he graduates from college. I also received a guest visa and often come to my son.I express my sincere and deep gratitude to Jane Katkova and her team. Jane as a real strategist clearly defines the tactics for obtaining a positive result. I want to emphasize the well-coordinated work of the hole team.I would like to express my special gratitude to Irina Tulneva, who always calmly and benevolently provides qualified assistance on any issues.Two years ago I said that Jane was the best, now I'm convinced of this and I repeat:Jane, you're the best!
Lyubov Yungina
21:41 13 Jun 18
I would like to thank Jane for amazing handling of my sponsorship case! I am in Canada, with my husband right now, and I still can't believe that's true! I get to finally see the man I love, plan our family life and look around that beautiful place I can call home. Thank you so much, Jane, for helping our family! God knows how I missed my husband, and how happy I am to see him right now!
Victoria Bugaevskaya
20:07 23 May 18
I would like to express my sincere gratitude to Jane Katkova and Irina Maimust for an incredible work they did on my complicated case and helped me retain my Canadian status. In Jane's office it is all about focus on clients' interests and creating a winning strategy. Highly recommend anyone in need of a professional immigration help and assistance to contact Jane Katkova & Associates. Wishing Jane's firm to keep helping people, much prosperity and health.
Anatoliy Sarioglo
22:23 14 May 18
I am very grateful to Jane Katkova and her amazing team !!! Thanks to all these lovely ladies we had a very smooth easy process and got the PR quicker than expected. It was a professional service every step of the way and I have since recommended them to others who need immigration service to Canada. Jane is very knowledgeable about all the rules and new regulations and made sure our application was thorough and complete so it will be processed very quick. Thank you again !
Yuliya Etingen
17:07 14 May 18
We've been working with Jane and her amazing team and the results have been incredible! Best immigration lawyers in Canada for sure! They don't waste time and do a thorough preparations so be ready to have a personal attention to your case. Thank you Jane & Co! P.S. Be careful in their office - they always feed guests/visitors with yummy cakes so it could be very addictive!
DIMAX GROUP
15:06 04 Apr 18
Thank you to Jane and irena for all your hard work! We are very happy with our experience and would highly recommend to anyone!
Would like to thank Jane and her team. They have provided very good service and most importantly all their hard work led to a positive completion of our application. Would recommend their services to all my friends and family.
Kristina Skritskaya
17:30 19 Mar 18
The best service I have ever had!!! Jane Katkova and her colleagues helped me with my complicated case. Irina Tulneva and Jane Katkova were always there when I needed them. They dedicated all their time and efforts to act in my best interests to achieve the best results. I really appreciated to them for all they have done to help me to became Permanent Resident of Canada!!! Thank you!
Vladimir Khrebtov
16:33 05 Mar 18
I can not thank Jane and her team enough for everything they did to get my Fiancée here. I am so please with the level of service! Jane is very passionate and will give you her all.
Diane Taranto
03:40 24 Feb 18
I deeply appreciate your help and dedication to obtain viza for my parents . Thank you Jane and all your team! It was difficult case and you did amazing job!
RZ Qualident
09:34 16 Feb 18
Dear Jane,I am a very happy person today in my current extremely dramatic period of my life. I have made the best decision ever, using your services for my immigration to Canada. It was such a pleasure to cooperate with your firm, simply because you are professionals of your business with the unique logo: '' we will achieve the required outcome under ANY circumstances''.It's almost impossible to find such professional lawyer as Jane, who is putting her soul into work helping many people.I am more than happy to admit it: my family and I are very thankful for your great performance and help you did in our very complicated case.We wish you and your team members all the best, be full of positive energy!Warm regards,Alex and family
deep house 2016
17:58 16 Jan 18
I would like to thank Jane and Irina Maimust for helping me in getting my study permit. It was not easy but they could find the decision very fast, collect the documents and get the permit. Everything was done very professionally, I got the answers for many questions, support and encourageness. Thank you for your work.
Ekaterina Fedosova
04:58 13 Jan 18
Thank you very much for your professionalism and help. I really appreciate what you did for me. It was an extremely diligent matter Jane Katkova and Irina Maimust help me with, and I have received a positive decision and can happily stay in Canada now.
Elena Mazharova
19:30 08 Dec 17
Hi Jane. I would like to express my respect and appreciation to the team of your firm. Thank you for your attention to detail and being there for my family and me on every step of the process. We appreciate your Professionalism and your kindness. We know first hand that you do everything to get a positive result for your clients. Thank you. Jamal Javanshir
Jamal Javanshir
16:55 23 Nov 17
I came from Russian Federation and used Jane's company as a support for permanent residence application. The process was easy, Jane and her team members were attentive and answered all our questions. We heard that the process would be very difficult, however we didn't feel that at all with Jane Katkova & Associates. They were very efficient and knowledgeable. I would highly recommend their services!
Alex Rudnev
04:59 16 Nov 17
I would like to start by thanking Jane Katkova & Associates, especially Irina Tulneva for all they have done for me in my immigration process to Canada. I applied for Skilled Trade and was very pleased with the level of compaction and competence team showed towards me. Everything was explained, processed and completed. People who work there made me feel welcome and secure, that my file is in good hands
Alexandr Stotskiy
20:20 13 Oct 17
В очередной раз хочу сказать большое спасибо Веронике Барбакадзе в помощи для получения визы для моего сына. Я к ней обращалась не однократно для решения разных проблем и всегда был 100% результат. Это человек который всегда выслушает, предложит вариант решения проблемы в вашей ситуации. Это профессионал своего дела и знает как из казалось бы безнадежного дела сделать 100% результат.(Translated by Google)Once again I want to say a big thank you to Veronica Barbakadze assistance in obtaining a visa for my son. I appealed to her not only once to address the various problems and has always been a 100% result. This is a man who always listen, offer solutions to problems in your situation. It is professional in their field and know how from a seemingly hopeless cases make 100% results.
Лариса Кубрак
18:52 05 Sep 17
Jane is simply the best Immigration lawyer in GTA ! We thought our case ( and other lawyers confirmed it ) was hopeless. That is until we found Jane. She took us in , gave it her all and deportation was avoided . We could not be happier with Jane and her team of professionals.
Lala Safonov
17:07 03 Aug 17
We feel extremely appreciative and happy to have used the services of Jane Katkova & Associates for our immigration process. With their great help I was able to sponsor my wife. From the very beginning we were welcomed with understanding and professionalism. Jane Katkova & Associates was with us through out of the whole process, helping with all preparation and making sure everything was submitted. They made our immigration process as easy as possible.I would recommend Jane Katkova & Associates to everyone for their immigration needs.
First of all I would like to thank Jane Katkova and her team, especially Sana for her professionalism, responsibility and competent work. She is absolutely amazing, been following up since day one 24/7. After I received a refusal in Express Entry, I decided to ask for help from professionals. Very soon my application was submitted and I have got an Invitation to Apply. I am very satisfied with a great job.I would highly recommend Jane Katkova as a specialist who is very knowledgeable and has a vast experience in Immigration field.
Hanna Abuata
18:19 27 Jul 17
I want to say thanks for "Jane Katkova&Associates" for Jane and for Irina for helping me to make Visa for my Mom! I'm so happy that I meet such a good company. It was very great job with positive result: my mom can visit me in Canada! Getting Visa for people from Russia is difficult thing, but you guys - professionals!
Justin Romanov
14:53 27 Jun 17
I don't usually write reviews... This is my 3rd time receiving a service from Jane Katkova and her team (1st was a visitor's visa for my dad, then a super visa fro my 80 year old grandmother and now a multiple entry visa for my dad). As always, I am blown away by the absolutely impeccable service!! Everyone in the office knows what they are doing. These are the people who I can truly rely on, who I know actually CARE for their clients and the outcome, which I think is the most important thing. HUGE THANK YOU to this amazing group of hard working professionals!! Jane Katkova deserves a standing ovation for all the magic that she does and for putting smiles on so many people's faces by bringing their families together. Her assistant Irina Maimust is also incredible. I can't thank these people enough for what they have achieved for my family!!
Alisa Bolotina
18:26 31 May 17
I would like to say a huge thanks to Jane Katkova & Associates to help me get back to Canada and obtain my Permanent Resident status.My case was very unique and because of high efficiency and proffessionalism of the company i have a second chance to become a Canadian one day!Also, i would like to thank Irina Tulneva for guiding me through all the procedures! Without Jane and Irina i will still be in Russia...I definitely will recommend Jane Katkova & Associates to my friends and any one who will decide to immigrate, study or work in Canada! Again thanks a lot!!!You made my dream come true!!!Nikita
Manov Nikita
16:36 26 May 17
I would like to thank Jane Katkova and Associates for perfect job that was done for bringing my parents to Canada. The work was carried out very effectively and professionally. I highly recommend Jane Katkova and Associates and I definitely contact them if I need any immigration help.
Natasha Yuklyaeva
17:31 16 May 17
I would like to express my thanks and appreciation to Jane Katkova and her entire team and share my own experience I had with this counsel regarding my immigration issues and everything she has done for me. Her efforts at getting me Canadian Permanent Residence will change my life. My Humanitarian and Compassionate case has been approved in 3 months, which is a testament to how good Jane Katkova & Associates is at immigration cases. She is an excellent counsel and I will always recommended her to all my friends and I will definitely come back to Jane if I need more immigration help. I really don't have words to describe my feelings. All I can say is "Thanks a million and best wishes!"
Lusine Tadevosyan
21:39 29 Apr 17
Jane Katkova and her team was helping me and my family with immigration matters since 1998. Jane, you are a godsend to those with challenging cases. Her company is a go to for anything immigration. The work you do spells efficiency, accuracy, and your firm attention to details is startlingly impressive. Special thank you note to Irena Lasker.
Dmitri Rassadkine
16:14 14 Mar 17
About three years ago I had my first experience with JANE KATKOVA & ASSOCIATES regarding Canada Visitors' Visa application and thanks to their guidance and meticulously prepared application it all went smoothly and quickly.And now, after our Spousal Sponsorship application has been approved and Permanent Resident status granted, my husband and I would like to express our appreciation of the company's EFFICIENCY, PROFESSIONALISM and EXPERTISE in immigration law and procedures. Guys, your attention to details and customer-oriented approach are AMAZING! Jane, thank you so much for your valuable assistance, for choosing the unfailing strategy of applying "in country" vs. "out of country", your guidance throughout the whole process, which made it seamless and time sparing! We would highly recommend your company to anyone needing help with both immigration and visa processes.
Julia Nagi
20:42 17 Feb 17
I have had an amazing experience with Jane Katkova and her team! Jane spent a lot of time with us to get all the details about our case, answered all our questions, and took a very serious approach to build a perfect case. I'm very satisfied with the high professionalism, polite and attentive service, and the exceptional results. Jane and her team are the best people there are to help your immigration needs!
Mark Akimov
04:18 22 Jan 17
"Well, I would prefer to keep my feedback curt. I have been a client of Jane Katkova & Associates and due to the superlative service experience, I recommended my sister to approach them for securing her Temporary Resident Visa (TRV). I can assert that Jane and her team are the best people on this planet. They made her securing the visa so seamless and quick. Very professional and adept in their approach, they understand the intricacies of the Canada visa process so well. All done. Now, my sister is with me having a splendid time. Happy smiles. Thank you, Jane Katkova."
It had increasingly become difficult for me to procure my student permit. That's when I decided to approach Jane and seek her help. Jane and her team were quick to understand my case meticulously and worked relentlessly to ensure that my application is approved. Very efficient and client centric. I would like to express my earnest gratitude to the entire staff of the firm for making my aspirations come true and strongly recommend others to avail their services.
Anton Masarsky
19:12 17 Jan 17
I would like to especially thank Jane Katkova and Irena Turniva for their time and hard work in regards to my work permit extension application. They have been very patient answering all my questions before and after I retained their services. They are truly the immigration expert and spend a lot of time with their client to build a solid case. Over the years in Canada I have met several lawyers which to me most of them consider you as a number or another client, however Jane Katkova and her team know you as a person and they truly care about your situation, getting a successful results and look at the very best approach to each and individual immigration cases. I would without hesitation highly recommend anyone to meet Jane for an appointment and see the difference compare to any other immigration lawyer. Jane is the best!!!
Bryan Vythilingum
09:33 11 Jan 17
Katkova and Associates worked on a foreign worker file for my company. Not only they were successful with the application and process but it was also a pleasure to work with them and get to know them.Highly recommend for complex immigration cases.
iGAL Roytblat
18:55 08 Nov 16
I want to say thank you to Jane Katkova and Irena Lasker for all the help with my work permit. Both of you answered my questions in a very informative and professional way and overall made the experience very positive for me. I will definitely go back soon to my next step. Thank you again!
Ronly Doron
19:59 31 Oct 16
Jane and her team are highly trained professionals and know what they are doing. We initially immigrated with Jane's help in 2005 as a family through Professional Immigration; in late 2013/ beginning of 2014 I started spousal sponsorship application and with Jane's expertise, my husband was granted PR in August 2015 and finally came to Canada despite a few complications and file transfer from Moscow to Warsaw and other delays.Each case is definitely individual and is subject to the IRCC's Officer discretion, but I can assure you that Jane would give her best effort in each case! She takes immigration personally and run her business accordingly.With gratitude,Ksenia & Roman
"I would like to express my deep gratitude to Jane Katkova and her associates, especially to Irena Lasker for their attention and involvement that they demonstrate while working on my file.Dear Jane,My family and I would like to thank you for your professionalism, for your ability to understand and be sensitive to client's problems that turned for legal help.Your power of speech, sensual wisdom and intuition makes you special.We wish you best of everything, especially success to your company.If you are looking for legal help, I would highly recommend Jane Katkova as a specialist who is highly knowledgeable and has a vast experience in Immigration field"
Aleksandra Kostjukovska
17:33 06 Oct 16
Jane, you are the best!My son and I want to express our gratitude to Jane Katkova and her team for their professionalism, ability to work in the interests of the clients and to achieve a result that is needed to the clients.Last year, we turned to another company and were denied educational visa.In this company we turned on the recommendation of friends, whom Jane helped, and, as time has shown, were not mistaken in the choice.Jane's consultations are always very accurate, competent, she knows the business, which is engaged. Only thanks to the persistence and perseverance of Jane and her team my son is studying in Canada.Special thanks to Irina Tulneva, which has always been in touch, patiently listened to and helped in every way.Thank you very much.
Had a very nice experience with this skillful and knowledgeable agency. Jane helped me a lot with all my questions, and overall left me with a pleasant feeling. I am very grateful for all her help.
Sophia Netanel
00:45 29 Sep 16
Words can not describe how satisfied I am with Jane Katkova & Associates's work!It was a long process before my mom was able to get her permanent visa. My dream only came true because I made the right decision in choosing the right team to tackle this obstacle. Jane Katkova & Associates is this team - a team with great patience and professionalism! Jane is competent, knowledgeable, and has the ability to draw reasonable, logical conclusions. She understands her clients, their needs, develops trusting relationships, and prepares precise legal strategies. When working on a case, Jane has the perseverance to complete the work necessary to drive it to a successful finish!I want to thank Jane Katkova, Irina Tulneva from the bottom of my heart and especially thank Irena Lasker who was extremely knowledgeable and responsive, being in touch with me even on her own weekends and vacations.I highly recommend Jane as a trustworthy, efficient and kind lawyer!
Janna Muravsky
16:29 15 Sep 16
For various reasons my parents spent more time out of Canada than they had to to maintain their residency status. If not for Jane Katkova, they would hardly won the appeal. Jane is not only seasoned professional with great number of successful representations, but she is very kind and sensitive to her clients' needs. Her employees were very helpful and professional. It was a pleasure working with her firm. I would definitely recommend hiring Jane for every matter related to Immigration law.
Leo Idelchik
19:33 14 Sep 16
We used services of Jane Katkova and Associates twice, and both times had very successful outcome. Jane is very knowledgeable and professional.She knows every aspect of Canadian Immigration system and will give an advice and prepare documents for difficult cases. We would recommend Jane and her team without second thought.
THENORTHLANDER CANADIAN
01:42 04 Aug 16
Jane and her staff did a great job and had very good ideas for how to approach our immigration application, which was just recently approved. She supported us throughout the process and helped with all that was needed. We highly recommend her for any immigration-related matters.
I could not breath when Irena Lasker called me and informed that my mom's application has been approved for H & C processing. It took less than 10 months from the date of application has been submitted. My family is very thankful to Jane and her team for the time we have spent together preparing and translating all necessary documentation. Tens letters were written, professionally reviewed and signed.I wish you all the best in your future cases and thank you again!
Sophie Mikhailuk
02:49 05 Jun 16
I would like to thank Jane and her Firm for helping me and my sister get a Canadian visitor's visa for our Mom. Having two refusals from the previous experience, we were desperate and went to Jane's team for help. Working together, we were soon convinced that we'd made the right decision. Thank you for staying positive, helpful and creative!
Daria Bashkova
23:26 24 May 16
I was referred to Jane Katkova by friends. Jane Katkova and her team handled everything very professionally and in a very timely manner. They helped with my wife's sponsorship documents to Canada. My wife has now arrived in Canada faster than we had expected. Thank You once again.
Jay Katsnelson
19:51 12 May 16
Dear Jenny!Thank you and your amazing team very much for your professionalism and the job you've done!My wife Galina has got eventually her permanent status in Canada!Thank you Irena Lasker, Irena Tulneva, Anastasia Konopenko and others who have done perfect job in our case. You have answered any questions and provided us with very good advises.I would definitely recommend your services to all people who decided to immigrate to Canada.Alexander Truba
Alexander Truba
20:08 06 May 16
Had a great positive experience with Jane. Professional and quick help with immigration paperwork. Would recommend to everyone who wants to move to Canada.
Nice office with nice people! I recommend them! They are doing the real job. I had had a very bad experience with someone else before so I can see a big difference working with these people. Special thanks to Veronika.
Lolita Mike
21:10 21 Apr 16
Hello, Jane and Associates. I would like to express my endless gratitude to Jane and her staff for helping our dream come true. When I was looking for a professional help to sponsor my parents from Israel, I was lucky to meet a beautiful Lady inside and out - Jane Katkova. We started the process immediately and three weeks ago my parents arrived to Canada as permanent residents. I would like to thank Jane for her professionalism and for being so kind and caring during the long waiting time process. Her office staff was amazing as well. Special thanks goes to Irena Lasker and Irena Tulneva for being supportive, available and very helpful. While in the process, it is very important to get a professional advice promptly and these ladies were always there for me. It was a long journey, but in the end the most important thing is that we succeeded. Without a doubt, I would highly recommend Jane Katkova&Associates. Best regards, Marina.
Marina Kapelnikov
15:44 05 Apr 16
After very bad experience with 2 previous lawyers I and my husband were recommend to go to Jane Katkova & associates and after a bit more than a year our immigration process is done!! Even though our previous lawyer did lots of mistakes and in the beginning we had many problems, thanks to professional Jane's team and specialy Veronika, everything went smoothly and we got our PR. Despite all problems we had, Veronika was positive all the time, never gave up and didn't let us even think something could go wrong. And what is more important, she not only take care of our case, but also helped us in a very difficult and hard situation of our life not really associated with the immigration process. I personally know at least 3 persons Veronoka was working with, 2 of those cases were successfully completed and 3rd is almost done too. Thank you to all Jane Katkova & Associates team and specialy Veronika and Jane!!!
Ana Dubako
01:54 05 Apr 16
I wanted to come on here to share my experience with Jane Katkova & Associates. This amazing company that I came to not once but many times, has greatly helped me with legal questions and every single time I have receive professional and timely assistance. A special thank you to Veronica Barbakadze, who's not only incredibly smart, professional, and just completely brilliant, but who also has a huge heart and an amazing character.
We are very thankful to all the employees of Jane Katkova & Associates who helped us to prepare H&C application for our now 14 years old orphan girl who lost both her parents. We happened to be the only people in the whole world who could take care of her. We did not even see where to start and what we could do to have her with us in Canada, when we first came to Jane's office. Now after just 6 months since the application was submitted, thanks to Jane, C. found her new home and family in Canada and can live and smile and grow surrounded by our love and care. We are grateful to Jane Katkova-Brown for her professionalism and personal support.
Olga Kevesh
20:31 01 Mar 16
Thanks to the team of Jane Katkova & Associates for an excellent and tenacious work they have done for my family in bringing us to Canada! They always had time to attend to our uncountable questions. They are very professional and honest. No false promises. Highly recommend! Thank you again. Lala Aliyev
Lala Aliyeva
19:33 01 Mar 16
We were referred to Jane Katkova by our friends, and never regret it! Jane is very professional, knowledgeable in Canada's immigration law and most important cares about people. Every case for Jane seems to be personal and she always makes sure she does her best. I want to thank Jane for the effort she made for my family, for her creativity that comes from her heart, and for the positive result. Without her help and her guidance we would not get what we have now! Special thanks to Irena Lasker for her hard work and positive attitude!
Svetlana Katsnelson
01:26 28 Feb 16
I met Jane 6 years ago when i was looking to apply for a permanent resident status in Canada and was referred to her by a relative who used her immigration service in the past. during the first consultation meeting i saw that she knows what she's talking about. Jane and her staff guided me every step of the way from submitting my application to receiving my PR card. now it's time to apply for Canadian citizenship and i was back at her office this week using her help once again 🙂
Joe Berman
02:15 27 Feb 16
I came across this opportunity to write a review about Jane Katkova on Google and I will do it with big pleasure. My immediate and extended family has been the client of Jane since the beginning of 2000-s. First, Jane brought to Canada my sister as a skilled immigrant from Germany. After, Jane brought to Canada my mother for the family reunification. I referred many friends to Jane, all of them received permanent residence with her help. The last person from my family Jane was dealing with was my aunt. We first dealt with her situation on our own through Canadian Embassy in Turkey and were refused. Jane took the case, appealed the negative decision and WON! She does miracles and always puts her heart to her clients. Thanks to Jane and her team! Special thanks to Irena Lasker, always to the point, accurate and attentive! Yana Pchelkin and family
Yana Pchelkin
19:11 26 Feb 16
We were referred to Jane Katkova by our social worker in JIAS. The social worker told us that Jane helped many their clients and that we will not regret. The social worker gave us names of some other lawyers to check out, and we visited all of them. We decided to work with Jane and we never regretted it for a second. My son first received a student visa. And later inspite our situation was very difficult, all of us - my daughter, my son and me received permanent residence. Jane was not only very professional when representing us, but we felt that she really cared. And so did her team. Irena Lasker was great too. It is a year since we received a status. We are very thankful to Jane Katkova @ Associates. If you decided to go to them - you will have best on your side. Alla N.
Natan Abramov
17:18 26 Feb 16
I came to Canada after a terror attack that killed my husband with two small kids. It was very difficult time for me. It was very difficult case. With the help of this wonderful team of Jane Katkova & Associates me and my kids received oury PR. Today we are proud Canadians.If you need help resolving your immigration issues, I strongly recommend to have Jane Katkova & Associates by your side.
nataly ben shimon
15:22 25 Feb 16
Are you guys serious???? With this company me and my family went through of difficult time, my father in law have got the sponsorship, a good friend of mine ( she is 55years old) she had to leave Canada she had some kind of problems with her file couple years ago, today she is living in CANADA everything is legal, and about a year and something another friend of mine came to live in Canada he is living today at Saskatchewan and he is almost got it and it's just within 1 year!!! 👍 good job Veronica I wish you and the company all the best and continue with what you do, you do it best!!
Hellen Birman
14:02 10 Feb 16
Corporate Clients that used our Immigration Services
Need answers to your questions about Canada Immigration?
Our immigration experts can help.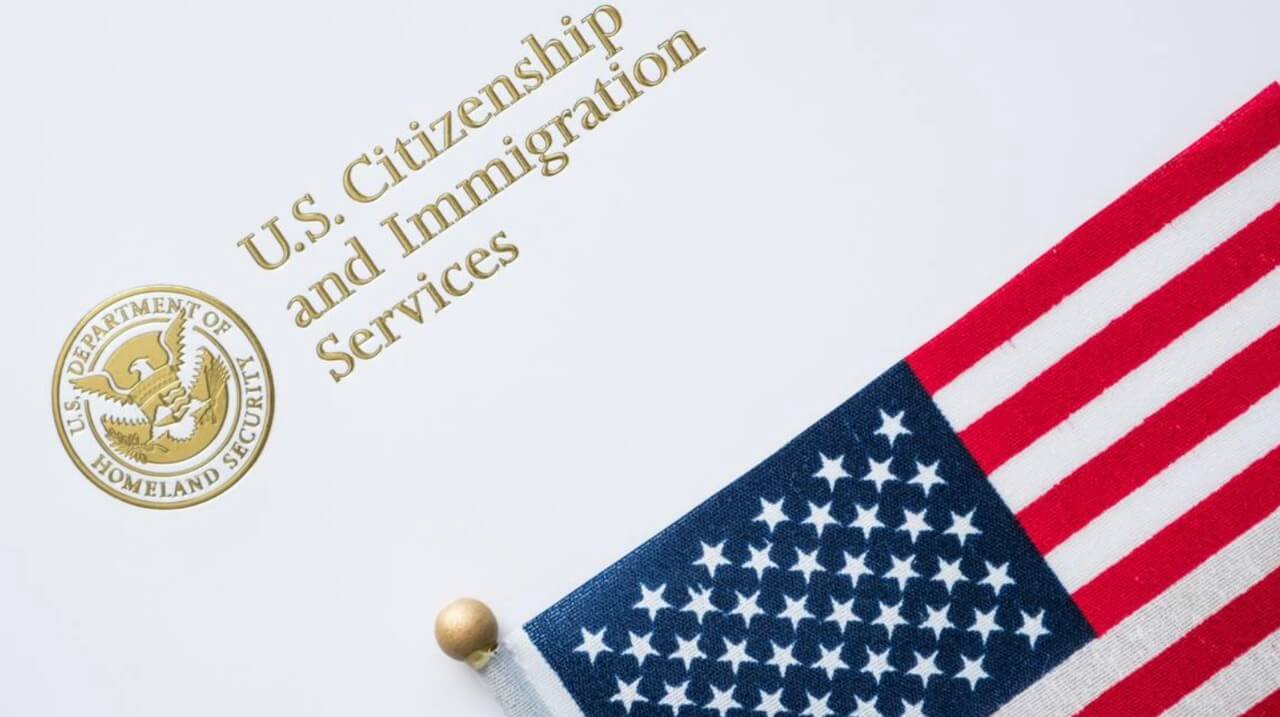 USA Immigration
Do You Want To Immigrate To The USA? We Can Help!
Throughout many years of work, we have built a circle of trusted partners, US immigration attorneys who have experienced and expertise to help clients immigrate to the United State of America.
Contact us with your immigration issue, and we will be pleased to refer you to a US immigration specialist who is best suited to handle your request in an expedient, confidential and reliable way.
1110 Finch Ave. W., Suite 406,
Toronto, Ontario M3J 2T2,
Canada

(416) 661-5893