Immigration Consultants in Toronto
Providing Immigration Services In Canada Since 1995
Jane Katkova & Associates Immigration Consultant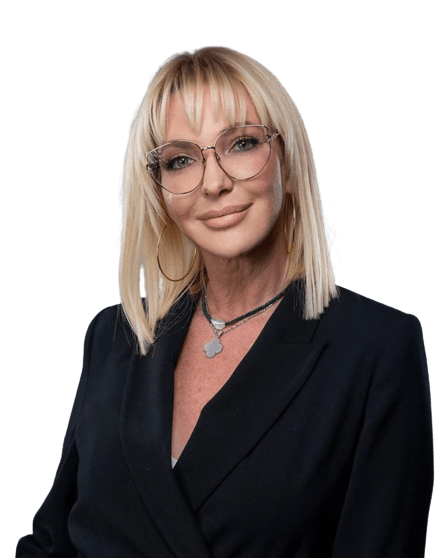 Jane Katkova & Associates is an Immigration Consultant firm located in Toronto, Ontario. We have been providing immigration services for over 27 years. Established by Jane Katkova-Brown in 1995, over the period of two decades we have proudly assisted thousands of families from numerous parts of the world seeking to immigrate to Canada and make Canada their new home.
We're specialized in business, corporate and investor immigration to Canada. The scope of our immigration services in Canada covers all areas of immigration programs: Canadian Citizenship, Permanent Residence, PR Card renewal, Temporary Resident Visa, Work Permit In Canada, Student Visa, assisting our clients with obtaining Permanent Resident status in Canada through Express Entry, Business and Investor's program, Startup Visa Canada Immigration etc.
We love what we do, and we are looking forward to serving you. Contact us for Canada Immigration Services.
Announcement
One of our clients, a large Canadian company, is currently having vacancies for plumbing specialists.
To find more information and to express your interest, please contact us by writing to support@katkova.com.
Further, we assist Canadian Corporations and companies around the globe in relocating to Canada top executives, senior management specialists, key workers with specialized knowledge under Intra-Company Transferee, LMIA, International Experience Class, Free Trade Agreement (NAFTA), GATS Agreement (GATS), and other available programs.
At Jane Katkova & Associates the focus is on our clients. Our Immigration Consultants view each and every case as unique. We are highly experienced, we care, we relentlessly fight in the best interests of our clients and achieve desired results. With 20+ years of expertise, our goal is to serve and provide high-quality, creative and result-oriented assistance to our clients.
What People Say About Us on Google
Jane Katkova & Associates gives you a fantastic service. All the immigration processes explained in detail before signing a contract. I contacted them when I had to leave Canada because my previous lawyer screwed me up! I have had a great experience with them when I was extending my study permit, then work permit and later applying for PR through BC PNP
Express Entry
. It was a long journey and most importantly WITHOUT STRESS as they were available to answer all your questions at any time. The team is a very professional one: Big thank you Krikor and Carina!!! I would highly recommend Jane Katkova and her team to all my friends and family!!! I am confident that Jane can help YOU to reach your goal!!!
I want to thank your team for the conscientiously done work, for the time spent, for the efforts made, and most importantly - for the excellent result - getting PR! I would especially like to note Karina for her responsibility and goodwill. I wish you success in your professional activities and adequate clients.
Big shout-out for this AMAZING immigration services company, thank you so much Jane for your kind support, your professional support and your great advice has changed our life. I am grateful for my cousin Sana who introduced us, gladfully and happy to tell you that finally our dream is going to be true because of you and your team. Also allow me to thank your amazing team Irina who supported us in every step also Krikor and Carina for the professional support and hard work. I highly recommend working with Jane Katkova & Associates. Thank you again
With the help of jane and team i was granted a study visa to Canada within 2months, even with the continuous raging pandemic and the slow processing time by immigration, Jane made sure to give the best legal help and advise, definitely would recommend their services anytime and any day.
I would like to thank dear Jane and her entire team from the bottom of my heart (especially Victoria, who accompanied our case)! We were lucky to receive invaluable help from top-class professionals, as well as great support from caring people. Jane helped us reunite during this challenging time of the pandemic. Our case was not an easy one, but at every stage professional, clear and timely actions led to a successful result. Once again, we express our deep gratitude and with a clear conscience recommend that everyone who needs legal assistance in complex immigration issues contact Jane Katkova and her team - they are beyond praise. Respectfully yours, Yurii Masliukov and Irena Kornitsky family.
Adrian Reynoso
2022-01-04
Jane and her team of associates handled my case with care and were always extremely prompt with communication. Any questions I had were answered thoroughly and efficiently, and any concerns were appropriately dealt with. They saw me through to a successful immigration case and I am very thankful for their hard work and professionalism. I would recommend this firm to all those seeking immigration law services.
ekaterina jangirashvili
2021-12-28
Highly recommend their service as they are strong , dedicated professionals . Jane made the impossible possible . Great lawyers own the client's problem, and engender a belief that they will do everything possible to help the client succeed. Thank you Jane and Associates!!!
Huge thanks to Jane Katkova and to Carina for the incredible help that I have received from them. I immigrated to Canada in 2015 with the help of Jane Katkova, I was coming to Jane with every legal question I had since becoming a PR of Canada. With the help of Jane's team and Carina, who worked on my file, I received Canadian citizenship in 2020. I came back to Jane when my son needed to get a visitor visa to Canada. As usual, Jane did not guarantee either results or the processing time. However, Jane said that they will do everything in their power to prepare the best application and to request expediting processing. The team gave me extra time and extra support. With Jane's amazing skills to do miracles, my son received a visa to Canada within 1 week. I am grateful to Jane for always being available when I need help. I highly recommend Jane and her team, who also have a good heart by their side. Respectfully, Raisa Graham.
Admin Westtransauto
2021-11-24
Jane was working on our close relative immigration case. Great experience. Good communication. The case was handled and resolved very fast and professionally. I would definitely recommend Jane's services.
Jemali DAVITULIANI
2021-11-23
Thank you very much, JANE!!!! My spousal sponsorship application was completed fast, in a professional manner, error-free, and, what matters most, successfully! I am glad I trusted my case to the professionals at Jane Katkova & Associates! I am very excited to start my journey in Canada as a permanent resident! Thanks again for the great work!
Our Immigration Consultants are here to Help!
Our Immigration Consultants will make sure that you obtain highly professional advice and assistance with your application for Canadian Work Permit, Study Permit, Express Entry, Permanent Residence, etc and celebrate your dream.
ATTENTION!
One of our clients is looking for line cooks, brewers, and supervisors with experience in fast-food establishments! If you think you may qualify, send your detailed resumes ASAP to info@katkova.com!
Immigration Consultant Services We Provide
Moving to Canada can be complicated. Navigating Canadian immigration and citizenship application process can be challenging. Jane Katkova, a highly experienced professional and her team of immigration consultants will help. We will navigate your Canadian Immigration process on your behalf. You can rely on our expertise and proven experience to ensure that your application has every merit to succeed.
Recognized Name – Over 20+ years of practise Jane established a highly reputable name with Canadian immigration authorities, courts and tribunals.

Elite Standards – We only accept cases with merit which we strongly believe to succeed. We proudly provide services of highest standard.
What clients say About Our Immigration Consultants?
After very long time of waiting for this day, after a lot struggle, ups and downs the unbelievable happened. Thanks to Veronika Barbakadze and Jane Katkova-Brown and to everybody in the immigration consultancy firm, I've got my VISA that will allow me to change my future. With my unusual story, my visa process was very complicated, unexpected and with a low chance of success. Since the very first day, Veronika Barbakadzewas in touch with me almost on daily basis. There are no words that can describe her personality and her professionalism as well as her commitment to her client's goals. This is a new beginning and definitely a new step in a new world of opportunities, first step in a very long journey that will eventually change my life. I highly recommend them for immigration services.
Today I got the news from your office that my Mom's H&C application was approved! I am so happy that I can't help crying. I'm going to tell Mom about it tonight – we have to prepare her: good news requires right presentation too. Thank you so much for your professionalism and the job you've done! I am so grateful to Jane Katkova & Associates and Anastasia and everybody who took part in this! Thank you very much for all you do for people, with utmost respect!
We contacted Jane Katkova & Associates for assistance with an LMIA application for a foreign temporary worker we were looking to hire. Anastasia Kononenko assisted with our case. We found everyone at the office to be 100% invested in our case and the success of it. It was very comforting to know we had a team of professionals on our side. In addition to this support, the knowledge the team brought forth was immeasurable. We had attempted this application without legal assistance, with no luck. Finally, with the knowledge that your firm had, we were finally able to get a positive response. I would definitely recommend your immigration services to any other company attempting to hire a foreign worker.
Just wanted to express our thanks to Jane and her amazing team! We are so grateful to you guys for doing an exceptional job in helping my grandma obtain a permanent status in Canada. Thank you, Jane, Irena, Anastasia and other that we probably never met but who have done their part!
Dear Jane Katkova-Brown!!! We are deeply and cordially grateful to you and all your team for your professional services and support that made it possible to have our sponsorship application with the following application for PR processed in 9 months.  The immigration consultancy firm Toronto team proved itself a serious company, consistently working to reach a positive result. Thank you for your understanding and consideration, for your sympathetic attitude and all unaffected support you give to those who need it. We wish you, Jane, and your close-knit team all the best.
I had a few questions about bringing my parents here from Kazakhstan so I turned to Jane Katkova and she was very knowledgeable in all aspects and complexities of Canadian immigration. Thanks!
I am writing to thank Jane Katkova and her staff for helping my spouse and I to successfully apply for permanent residency in Canada. Jane and her associates helped to make our immigration application go smoothly. They were there to answer any questions and make sure that we had a strong application when it was submitted. She gave very good advice and kept us at ease throughout the process. I recommend Jane and her associates for anyone who is applying for immigration into Canada.
The level of immigration services provided by Jane Katkova & Associates far exceeded my expectations. This is a very professional, knowledgeable and approachable team. Jane Katkova and her staff practically took care of every detail, minimizing time and effort from my side. They made my wife's immigration process fast and smooth and I was impressed by their service efficiency. Without a doubt I highly recommend them! They are truly Canadian immigration experts.
Our family has known Jane Katkova since 1997, when after evaluating our file she accepted our case to work to obtain a Permanent Residence Visa in Canada. Our case was complicated as we were applying from a third country. It took 2 years of mutual efforts to get a positive result. During this time, Jane personally maintained contact, calling us and updating on the status of our case, giving us professional advice and encouraging us. In 1999, our family successfully moved to Canada and our nearly first visit was to Jane Katkova's office where we got a warm welcome and also handy tips about what our steps should be to set up our living in Toronto. Jane gave us a list of useful contacts, my first resume was composed and translation services provided. We would definitely recommend to everyone in need of immigration services who is looking for positive result to deal with Jane Katkova and Associates.
We used services of Jane Katkova and Associates twice, and both times had very successful outcome. Jane is very knowledgeable and professional.
She knows every aspect of Canadian Immigration system and will give an advice and prepare documents for difficult cases.
We would recommend Jane and her team without a second thought.
We are very thankful to all the employees of Jane Katkova & Associates who helped us to prepare H&C application for our now 14 years old orphan girl who lost both her parents. We happened to be the only people in the whole world who could take care of her. We did not even see where to start and what we could do to have her with us in Canada when we first came to Jane's office. Now after just 6 months since the application was submitted, thanks to Jane, C. found her new home and family in Canada and can live and smile and grow surrounded by our love and care.

We are grateful to Jane Katkova-Brown for her professionalism and personal support.
Hello, Jane and Associates. I would like to express my endless gratitude to Jane and her staff for helping our dream come true. When I was looking for a professional help to sponsor my parents from Israel, I was lucky to meet a beautiful Lady inside and out – Jane Katkova. We started the process immediately and three weeks ago my parents arrived to Canada as permanent residents. I would like to thank Jane for her professionalism and for being so kind and caring during the long waiting time process. Her office staff was amazing as well. Special thanks go to Irena Lasker and Irena Tulneva for being supportive, available and very helpful. While in the process, it is very important to get a professional advice promptly and these ladies were always there for me. It was a long journey, but in the end, the most important thing is that we succeeded. Without a doubt, I would highly recommend Jane Katkova&Associates. Best regards, Marina.
Dear Jane!
Thank you and your amazing team very much for your professionalism and the job you've done!
My wife Galina has got eventually her permanent status in Canada!
Thank you, Irena Lasker, Irena Tulneva, Anastasia Konopenko and others who have done a perfect job in our case. You have answered any questions and provided us with very good advises.
I would definitely recommend your services to all people who decided to immigrate to Canada.
Alexander Truba
I was referred to Jane Katkova by friends. Jane Katkova and her team handled everything very professionally and in a very timely manner. They helped with my wife's sponsorship documents to Canada. My wife has now arrived in Canada faster than we had expected. Thank You once again.
After very bad experience with 2 previous lawyers I and my husband were recommend to go to Jane Katkova & associates and after a bit more than a year our immigration process is done!! Even though our previous lawyer did lots of mistakes and in the beginning, we had many problems, thanks to professional Jane's team and especially Veronika, everything went smoothly and we got our PR. Despite all problems we had, Veronika was positive all the time, never gave up and didn't let us even think something could go wrong. And what is more important, she not only take care of our case but also helped us in a very difficult and hard situation of our life not really associated with the immigration process. I personally know at least 3 persons Veronika was working with, 2 of those cases were successfully completed and 3rd is almost done too. Thank you to all Jane Katkova & Associates team and especially Veronika and Jane!!!
We were referred to Jane Katkova by our friends, and never regret it! Jane is very professional, knowledgeable in Canada's immigration law and most important cares about people. Every case for Jane seems to be personal and she always makes sure she does her best. I want to thank Jane for the effort she made for my family, for her creativity that comes from her heart, and for the positive result. Without her help and her guidance we would not get what we have now! Special thanks to Irena Lasker for her hard work and positive attitude!
I could not breath when Irena Lasker called me and informed that my mom's application has been approved for H & C processing. It took less than 10 months from the date of application has been submitted.
My family is very thankful to Jane and her team for the time we have spent together preparing and translating all necessary documentation. Tens letters were written, professionally reviewed and signed.
I wish you all the best in your future cases and thank you again!
Jane and her staff did a great job and had very good ideas for how to approach our immigration application, which was just recently approved. She supported us throughout the process and helped with all that was needed. We highly recommend her for any immigration-related matters.
Nice office with nice people! I recommend them! They are doing the real job. I had had a very bad experience with someone else before so I can see a big difference working with these people. Special thanks to Veronika.
I came across this opportunity to write a review about Jane Katkova on Google and I will do it with big pleasure. My immediate and extended family has been the client of Jane since the beginning of the 2000s. First, Jane brought to Canada my sister as a skilled immigrant from Germany. After, Jane brought to Canada my mother for the family reunification. I referred many friends to Jane, all of them received permanent residence with her help. The last person from my family Jane was dealing with was my aunt. We first dealt with her situation on our own through Canadian Embassy in Turkey and were refused. Jane took the case, appealed the negative decision and WON! She does miracles and always puts her heart to her clients. Thanks to Jane and her team! Special thanks to Irena Lasker, always to the point, accurate and attentive. Great immigration services! Yana Pchelkin and family
We were referred to Jane Katkova by our social worker in JIAS. The social worker told us that Jane helped many their clients and that we will not regret. The social worker gave us names of some other lawyers to check out, and we visited all of them. We decided to work with Jane and we never regretted it for a second. My son first received a student visa. And later in spite our situation was very difficult, all of us – my daughter, my son and me received permanent residence. Jane was not only very professional when representing us, but we felt that she really cared. And so did her team. Irena Lasker was great too. It is a year since we received a status. We are very thankful to Jane Katkova @ Associates. If you decided to go to them – you will have best on your side.
Thanks to the team of Jane Katkova & Associates for an excellent and tenacious work they have done for my family in bringing us to Canada!
They always had time to attend to our uncountable questions. They are very professional and honest. No false promises. Highly recommend their immigration services.
Thank you again.
I met Jane 6 years ago when I was looking to apply for a permanent resident status in Canada and was referred to her by a relative who used her immigration services in the past. during the first consultation meeting, i saw that she knows what she's talking about. Jane and her staff guided me every step of the way from submitting my application to receiving my PR card. now it's time to apply for Canadian citizenship and I was back at her office this week using her help once again.
For various reasons, my parents spent more time out of Canada than they had to maintain their residency status. If not Jane Katkova, they would hardly win the appeal. Jane is not only seasoned professional with a great number of successful representations, but she is very kind and sensitive to her clients' needs. Her employees were very helpful and professional. It was a pleasure working with her firm. I would definitely recommend hiring Jane for every matter related to Immigration services.
Had a very nice experience with this skillful and knowledgeable agency. Jane helped me a lot with all my questions and overall left me with a pleasant feeling. I am very grateful for all her help. I highly recommend their immigration services.
I would like to especially thank Jane Katkova and Irina Tulneva for their time and hard work in regards to my work permit extension application. They have been very patient answering all my questions before and after I retained their immigration services. They are truly the immigration expert and spend a lot of time with their client to build a solid case. Over the years in Canada I have met several lawyers which to me most of them consider you as a number or another client, however Jane Katkova and her team know you as a person and they truly care about your situation, getting a successful results and look at the very best approach to each and individual immigration cases. I would without hesitation highly recommend anyone to meet Jane for an appointment and see the difference compare to any other immigration lawyer. Jane is the best!!!
Why Work with our Immigration Consultant Office?
Navigating Canadian immigration bureaucracy isn't for the faint-hearted. At present, Canada expects citizenship applications to increase by 40% by 2024. This is already resulting in stricter language proficiency expectations, higher application fees, and stricter work permit and naturalization requirements.
Are you hoping to work in Canada and eventually secure Canadian permanent residency? If so, we can help.
At Jane Katkova & Associates, our highly experienced Canadian immigration consultants can help with all types of immigration cases. More importantly, our immigration services have a 98% success rate.
Work with our Toronto Canada immigration office to secure your path to permanent residency and Canadian citizenship.
We offer immigration services that support third-country national individuals and families.
Work with Canadian immigration consultants who can appeal unfavourable immigration decisions directly with Canada's Immigration Appeal Division.
At Jane Katkova & Associates in Toronto, our immigration services also help you save. If our consultants believe that there may be significant barriers preventing you from living and working in Canada, we'll tell you.
Get honest, accurate, and actionable advice concerning your right to visit, live, work, or prolong an existing stay in Canada. Schedule an appointment with our Toronto immigration office now, and get the assistance you need to secure your next Canadian visa or work permit.
#1 Canadian Immigration Services in Toronto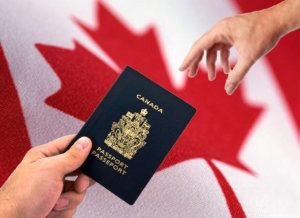 You can get basic Canadian immigration information from several immigration offices in Toronto. However, only at Jane Katkova & Associates will you benefit from immigration services with a 98% success rate.
We help hundreds of third-country nationals secure Canadian permanent residency each year. At the same time, our immigration services can help secure temporary work authorization, investor immigration to Canada, and help businesses relocate employees to Canada.
As a multi-service immigration agency, we specialise in Canada student visa services, Express Entry immigration to Canada, and much more.
We know your rights. We also know how to navigate bureaucratic barriers that other immigration services struggle to overcome. Whatever your present Canadian immigration status, we can, therefore, help you legally enter, work, study, and prolong your stay in Canada.
Get expert, practical advice concerning your eligibility for different Canadian visa classes.
Use our Canadian immigration services to secure your right to settle in Canada with your loved ones.
Learn how to qualify for Canadian permanent residency and how to renew your permanent resident card.
Your life in Canada starts here. Our immigration services demystify the immigration process. We're also the only immigration office in Toronto that can help secure a path to Canadian permanent residency, regardless of your age, settled status, or professional background.
Corporate Clients that used our Immigration Consultant Services
Need answers to your questions about Canada Immigration?
Our immigration consultants can help.
USA Immigration
Do You Want To Immigrate To The USA? We Can Help!
Throughout many years of work, we have built a circle of trusted partners, US immigration attorneys who have experienced and expertise to help clients immigrate to the United State of America.
Contact us with your immigration issue, and we will be pleased to refer you to a US immigration specialist who is best suited to handle your request in an expedient, confidential and reliable way.
1110 Finch Ave. W., Suite 406,
Toronto, Ontario M3J 2T2,
Canada

(416) 661-5893

Weekdays: 9:00-17:00 Weekends: Closed
Jane Katkova is a founder of Katkova Group of Companies