Business Immigration To Canada For Entrepreneurs
Business immigration to Canada is a popular path for entrepreneurs and investors. Canada has long been considered a land of opportunities and the optimal destination for millions looking for a better quality of life for themselves and their families. For centuries, immigrants have been the backbone of Canadian society, helping it grow and develop into one of the world's strongest, multicultural, and democratic nations.
At Jane Katkova & Associates, we are Toronto immigration consultants.
We have provided immigration services for over 20 years. Established by Jane Katkova-Brown in 1995, we have proudly assisted thousands of families from numerous parts of the world seeking to immigrate to Canada and make Canada their new home.
Explore Canada's Array of Business Immigration Programs and LMIA for Businesses
Canada's Start-Up Visa Program targets immigrant entrepreneurs who possess the skills and potential to build innovative businesses in Canada while creating jobs for Canadians and competing globally.
The potential business must get support from a designated Canadian organization for the immigrant entrepreneur to immigrate to Canada.
To be eligible for a Canadian start-up visa, you must meet four requirements:
Have a business that qualifies
You must own at least 10% of the voting rights tied to all the company's shares. You and the designated organization must possess at least 50% of the voting rights linked to all the company's shares.

You should have a letter of endorsement from a specific organization
You must show that you have received funding from a venture capital firm, an angel investor organization, or a business incubator. To do so, you must propose your company idea to the organization and persuade them that it is worthwhile to support.
Each organization's approach to pitching a business idea will be different.
If your pitch is successful, the organization will provide you a letter of support, which you must include with your start-up visa application.

Meet the language requirements
You need to take a language test from an approved agency and demonstrate that you can speak, read, listen, and write at the minimum level of the Canadian Language Benchmark (CLB) 5 in either English or French.
You need to demonstrate that you have enough funds to support yourself and your family upon arrival to Canada. The amount will depend on your family size.
The intra-company transferee stream of Canada's International Mobility Program allows high-skilled foreign nationals to work temporarily in Canada as intra-company transferees. If you work for a company with a subsidiary, branch, or affiliate in Canada or if the Canadian company is your parent company, you may be eligible to secure an LMIA-exempt work permit in Canada. The intra-company transferee provision applies to all countries.
Candidates must have the experience, ability and intention to make a significant contribution to Canada's cultural life or sports. You must meet the eligibility requirements and achieve at least a minimum passing mark under the selection criteria to be considered for immigration.
Note that there is no minimum net worth requirement. That said, you must have enough funds to settle in Canada along with your dependents and finance the work for which you were selected by yourself.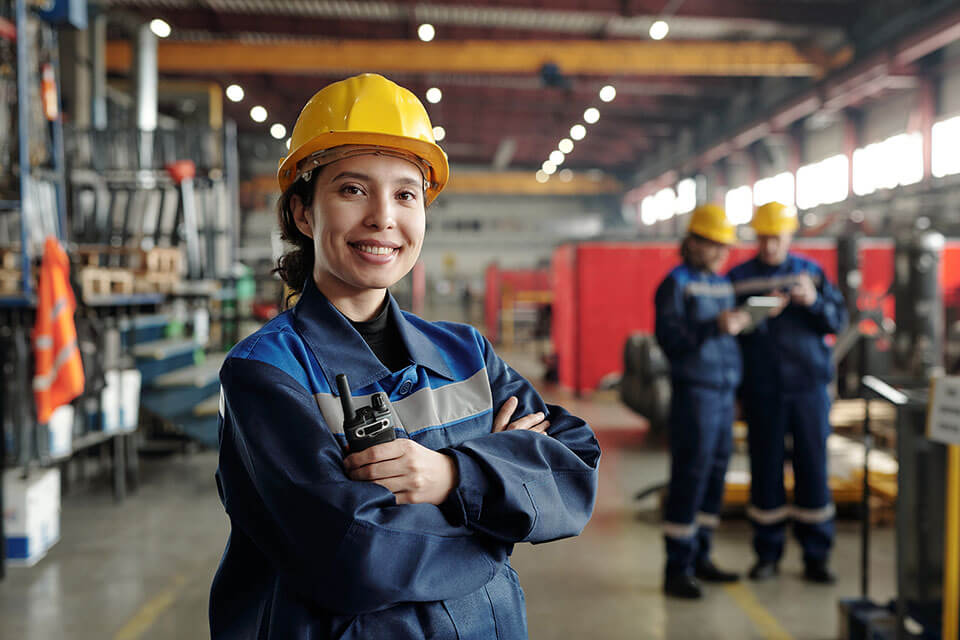 Are you a Canadian employer looking to hire a foreign national? Before your new employee can apply for a Canadian work permit, you must apply and obtain a positive LMIA. A positive Labour Market Impact Assessment is granted to an employer who can prove to the Canadian government that no Canadian citizen or permanent resident is ready, willing, or able to fill the required position in Canada. Only then a Canadian business owner may be given the green light to hire a foreign worker. The foreign worker must then apply for a work permit supported by the positive LMIA work permit before traveling to Canada for work.
Why Hire Us For Business Immigration In Canada?
Our client-oriented focus guarantees that we handle each case with an individualized plan and an outside-the-box thinking approach addressing each client's unique situation and ensuring that they take full advantage of the immigration programs and remedies available.
We care; we relentlessly fight in the best interests of our clients and achieve desired results. With 20+ years of expertise, our goal is to serve and provide high-quality, creative, and result-oriented assistance to our clients.
We are a highly experienced team of experts who stay current on changes in immigration regulations and conditions worldwide and are experienced in navigating Canada's often complex and challenging immigration system.
Our stringent administrative monitoring makes sure that each application is meticulously and expertly handled from beginning to end and that your immigration file receives ongoing attention.
Given the possibility that applications will be denied or processed administratively, it is critical to have a business immigration expert on hand knowledgeable with the available choices and who can file an appeal or judicial review of an unfavorable decision as soon as possible. Our team at Jane Katkova and associates are ready to hold the government accountable for its acts, and we will never hesitate to search every possible avenue.
Contact Us and Let's Get Started
​​Immigration matters in Canada can be complicated and overwhelming; Jane Katkova and associates are here to help you navigate the complex immigration procedure and provide you peace of mind by being there for you every step of the way. Every client receives a proactive and empathetic approach. You'll want to have us on your side because of our outstanding client service and enthusiasm for people!
We would be delighted to meet you (or hear from you) in our offices, whether you plan to visit, study, work in Canada or wish to immigrate and make Canada your permanent home.We love what we do, and we are looking forward to serving you. Contact us for Business Immigration to Canada .
FAQs about Business immigration to Canada