Parent / Grandparent Sponsorship Canada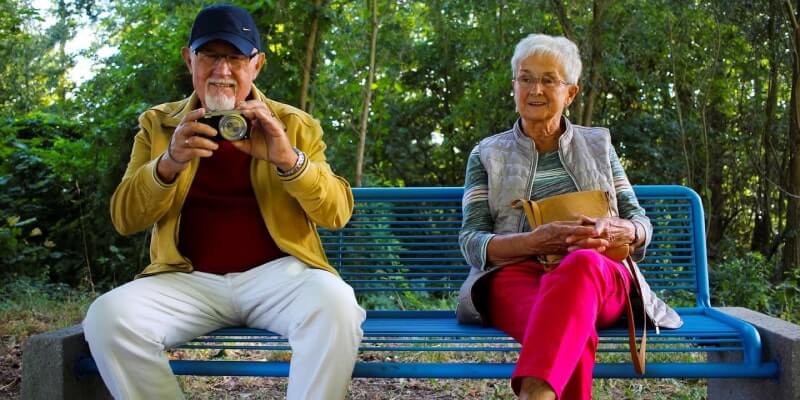 Changes To Parent/Grandparent Sponsorship Canada In 2019
Big changes have arrived in Parent / Grandparent sponsorship immigration program! IRCC has announced they would terminate the much-debated existing selection process for Parent/Grandparent sponsorship. Instead of the randomized process (the so-called "lottery"), the new selection process will utilize the first-come first-served approach. IRCC has also increased the current cap from 17,000 to 20,000 application per year starting 2019.
To remind, at the beginning of 2018, the cap was at 10,000 applications and was increased to 17,000 in July, followed by the next round of invitations that same month, where another 7,000 applications were accepted.
If you are interested in sponsoring your parent/grandparent to immigrate to Canada in 2019, you must complete an Interest to Sponsor form online at the beginning. In 2018, IRCC started accepting the applications on January 2.
We highly recommend to consult us right now to be well-positioned for filing your Interest to Sponsor form in 2019!
Check eligibility, learn the pitfalls, make sure you have all the documents well in advance. We'll prep you right.
Do not lose time!!! Start preparing today!
Overview
As a citizen or permanent resident of Canada, you have the right to sponsor your parents or grandparents to Canada.
To do that, you must complete an Interest to Sponsor form. The intake process for 2018 has finished and invitations to apply to sponsor a parent/grandparent to Canada are no longer sent at the moment.
You can complete an Interest to Sponsor form online at the beginning of 2019. The quota for 2019 has been increased to 20,000 applications.
Unlike the previous years, when those willing to sponsor their parents/grandparents were selected through a randomized lottery since 2019 the process will use the first-come-first-served approach.
Your parent/grandparents must undergo medical exams, criminal and background checks before they come to Canada.
Parent/Grandparent Sponsorship Requirements
You may sponsor a parent or grandparent if you are a citizen or permanent resident. You can only sponsor your own parents/grandparents.
You must also meet income requirements. You and your co-signer (if you have one) must earn a Minimum Necessary Income for the previous three years plus 30% to be eligible to invite a parent/grandparent to Canada.
Further, you also sign a sponsorship agreement with a person you sponsor. In such agreement, you vow to be financially responsible for that person during the period of 20 years (in all provinces except Quebec, where this period equals to 10 years). This period is called a "length of undertaking" period.
You remain responsible for the person even if your relationship to the person changes, if the person receives the Canadian citizenship, or if your financial situation gets worse. You may only withdraw your sponsorship application before the person you sponsored has become a permanent resident of Canada.
Parent/Grandparent Sponsorship Application
When selected, you must complete an application package correctly and pay the necessary fees. The IRCC will inform you of the deadline for the application, once you are selected to become a sponsor.
Your parents/grandparents must submit the results of medical exams, criminal and background check.
The current processing times for applications that have not been filed yet is 20-24 months.
Alternatives
The Sponsorship of Parents and Grandparents in Canada is not the only option for bringing parents and grandparents to Canada. The Parent-Grandparent Super Visa is a multiple-entry visa that allows parents and grandparents to enter Canada as long-term visitors. Super Visa holders may stay in Canada for up to two years on initial entry, and the visa is valid for up to 10 years.
If your parent or grandparent is in a situation that requires special attention, they might be eligible to get permanent residence in Canada based on humanitarian and compassionate grounds.
We Are Your Canadian Immigration Experts
We can help you fill out the Interest to Sponsor form. We can also help you prepare an error-free impeccable application to ensure your success as a sponsor. We have completed hundreds of sponsorship cases successfully, and we will be happy to share our expertise with you.
Give us a call, and we will guide you through all the details! We will be excited to help you with parents – grandparents sponsorship in Canada, and assist you in finally bringing your beloved ones to Canada!