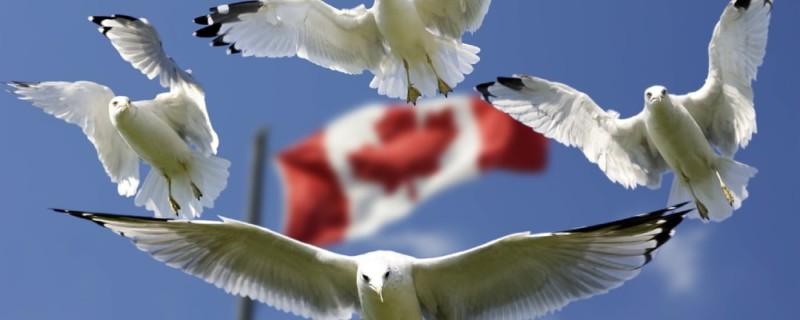 Canadian Citizenship Requirements
For you to be eligible to apply for Canadian citizenship, you must meet the following minimum requirements:
Be a permanent resident
Proof that you can communicate in English or French (unless you're 55yrs and above, or a minor below 18yrs)
Pass a test on your knowledge and understanding of the Canadian history and the responsibilities and rights of being a citizen, in English or French
Have filed your taxes for a minimum of 3 taxation years in the past 5years (if necessitated by the Income Tax Act) before your application
Have physically stayed in Canada as a permanent resident for a minimum of 3 years (1,095 days) in the last 5 years prior to your application. Time spent outside Canada can also be counted if:

You're a PR who was working for or with the Canadian Armed Forces, public service, or the state public administration
You spent time outside Canada with your Canadian common-law partner or spouse, or PR spouse, common-law partner, or parent who was working for or with the public service, federal administration or Canadian Armed Forces
Note that there may be more or varying requirements when you're:
You might not be eligible if any of the following applies:
You have a criminal record in or outside Canada
You have been issued a removal order, i.e., ordered to leave Canada
Your Canadian citizenship has been annulled
You have not fulfilled all the conditions of your PR status
You have been denied Canadian citizenship due to misrepresentation
You have ongoing criminal investigations within or outside Canada
How To Apply For Permanent Residence
Check eligibility
Using the requirements given by the IRCC, check whether you meet the minimum requirements to become a Canadian citizen.
Get the necessary documents ready
The IRCC has provided a PDF checklist document that helps you prepare all the necessary documents required for the Canadian citizenship application. This document enables you to prepare and to provide all the required documents to avoid delays (if you don't provide all the documents, the form is sent back to you).
Canadian citizenship application package
Download the citizenship package that you require and fill it out. The packages include:
Make sure you download the latest application document. If you use the outdated application document, the IRCC will return it to you and request you to fill the right document.
Submit your application
After you complete the application form and pay the application fees, send it together with all the required documents by mail or courier.
Take the citizenship test
If your application is accepted, you'll be invited to take the citizenship test on Canada's history and the responsibilities and privileges of being a citizen a few weeks after receiving the AOR (acknowledgment of receipt). This does not apply to minors (under 18 years) and persons of 55yrs and above.
If you pass the test and meet all the citizenship requirements, you'll receive an invitation to your citizenship ceremony.
Citizenship Processing Time
Depending on the type of citizenship you're applying for, it may take up to 12 months to process your application. To know how long it will take, Check Processing Time.
Canadian Citizenship Checklist
Before you apply, check whether you're eligible
Ensure that you pay the right amount of fee (Check fees on IRCC website)
Ensure that you submit all the required documents, including the checklist form
Canadian Citizenship Cost
Here are the main fees charged when applying for Canadian citizenship:
| | | |
| --- | --- | --- |
| Citizenship | Right of citizenship fee | Processing fee (CAD) |
| Adult citizenship | 530 | 100 |
| Stateless adult born of Canadian parent | 100 | |
| Minors (including adopted ones) | | 100 |
Other fees (in CAD) that you may incur depending on the type of citizenship include:
| | |
| --- | --- |
| Search of citizenship record | 75 |
| Resume of citizenship (Adult) | 530 |
| Resume of citizenship (Minor) | 100 |
Frequently Asked Questions
How We Can Help
Since 1995, we, at a Jane Katkova & Associates – Canadian Immigration, Global Mobility Experts, have been offering immigration services to people looking to move into Canada for work or otherwise. Throughout these years, we have gained experience that we use to help our clients navigate the complex immigration system smoothly with a better chance of successful application.
If you're looking to be granted Canadian citizenship, we can help you fill out the necessary documents, pay the required fees, and prepare for your citizenship test, among other services. Let us help you attain your dreams.
Contact us today, and we'll be glad to offer you any information and assistance that you require.