Apply for Canadian Citizenship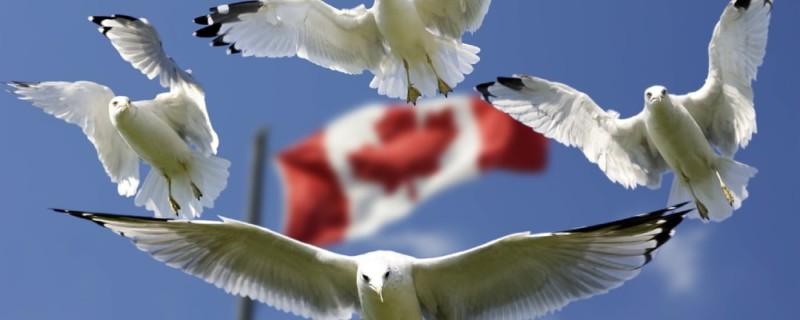 Canadian citizenship is one of the most valued and sought-after statuses in the world. To become a Canadian citizen, there are ten steps you will have to take. Let's take a closer look.
Canadian Citizenship Requirements
To be eligible to apply for citizenship, you must:
be a permanent resident of Canada;
have been physically in Canada for at least 1,095 days in the five years before you apply
file income taxes for any three taxation years that are fully or partially within the five years before you apply.
For citizenship purposes, you can also count the time spent outside Canada for citizenship purposes if you:
 were a permanent resident employed in or with the

      Canadian Armed Forces;
      federal public administration;
      public service or a province or territory;

lived outside Canada with your Canadian spouse or common-law partner or permanent resident spouse, common-law partner, or parent who was employed in or with the

      Canadian Armed Forces;
      federal public administration;
      public service or a province or territory;
Unless you are 55 years or older at the time of application, you must also be able to:
      communicate (speak and understand) in English or French and
      show, in English or French, knowledge about Canada and the responsibilities and privileges of citizenship;
You may not be eligible to apply for citizenship if you:
      have a criminal record;
      are facing criminal charges in or outside Canada;
      have been ordered to leave Canada;
      have been refused Canadian citizenship because of misrepresentation;
      have had your Canadian citizenship revoked;
      have not met the terms and conditions of your permanent residence status.
You may not be able to obtain Canadian citizenship if you haven't met any terms and conditions imposed on you when you became a permanent resident. So, before you apply, check all the documents that came with your PR status to make sure you have met all conditions.
Calculate how long you have been in Canada
You can apply after you have spent 1,095 days in Canada. Use IRCC physical presence calculator to see if you qualify.
Gather your Canadian Citizenship documents
You have to provide proof of your physical presence in Canada. This may be a printout of online physical presence calculation or completed Form CIT 0407.
Another thing you will need is to provide copies of all passports and travel documents you held in the last 5 years and one piece of government-issued identification (or two, if you didn't have the passport in the last five years).
If you between 18 and 54, you must also provide photocopies of your English or French language ability (it can be a third-party test result or a diploma/certificate from an educational institution where the language of study was English or French.
If you have completed government-funded language training courses in Canada (like those provided by LINC), that works too.
You will be also required to provide photocopies of personal identification, including your driver's license, health card and a few other identifications if you have any. Your permanent resident card doesn't qualify as identification.
Finally, add two citizenship photos and pay an application fee of $630 per adult.
Canadian Citizenship Application form
Complete the application form for Canadian citizenship (CIT 0002).
Canadian citizenship fees
Adults (18 years and older) pay CAD 630. This amount consists of 530 dollars of the processing fee and 100 dollars of the right of citizenship fee. Adopted adults pay the same amount. Minors (under 18 years old) just pay 100 dollars of the processing fee. The same amount applies to adopted minors too.
If you would like proof of your citizenship, you may request a citizenship certificate (CAD 75). Renouncing the citizenship costs CAD 100.
Submit your Application For Canadian Citizenship
You will have to submit your application by regular mail or courier to the Case Processing Centre in Sydney, Nova Scotia. The address can be found at IRCC website.
Citizenship Test
Within weeks after the government receives your application, you may be invited to take the citizenship test. To help you prepare a citizenship test, the Government of Canada has created a brochure called Discover Canada: The Rights and Responsibilities of Citizenship.
It provides a comprehensive information to help prepare you for the citizenship test. You will find there information on Canada's history, geography, government, and the rights and responsibilities of citizenship.
Read more about the Citizenship Test.
Go to your interview, test or hearing
You will be asked to come for a review of the documents you submitted with the application. In addition to the citizenship test, you will also be tested in English/French.
You might be sent one or more of these notices: notice to appear for a citizenship test, notice to appear for an interview with the citizenship official, notice to appear for a hearing with a citizenship officer or a citizenship judge.
Wait for the decision
At that step, you only need to wait. You will be notified of the date and time of your citizenship ceremony. At the citizenship ceremony, you will need to say the Oath of Citizenship before a citizenship judge.
If you do not meet the requirements, you will be notified by an official.
After you say your oath, you will be given a Certificate of Canadian Citizenship.
Processing times For Canadian Citizenship
Current processing times for the Canadian citizenship application is 5 months.
Frequently Asked Questions
Question: Can a child file a separate application for Canadian citizenship from his parents?
Answer: A minor can get a Canadian citizenship in either of the two ways. They may apply at the same time with their parents, or after at least one parent has become a Canadian citizen. Or they can apply separately, regardless of their parent's intention to obtain citizenship.
There are some eligibility requirements that your child must meet before they apply for Canadian citizenship:
The child must be under the age of 18;
The child must not have any problems with the law (this includes parole, probation, imprisonment, investigation, removal order, misrepresentation, terrorism, treason etc.)
Question: Does education in Canada exempt me from taking a language test?
Answer: Yes, post-secondary education obtained from a Canadian institution can exempt you from taking a language test.
Question: If I accompany a Canadian citizen abroad, does this time count towards my residency obligation to obtain Canadian citizenship?
Answer: No, you have to physically remain in Canada for at least 1,095 days in the five years before you apply for citizenship
Question: If at least one of the child's parents is a Canadian citizen, is the child considered a citizen of Canada?
Answer: There are many factors to consider. To be sure about your specific situation, check out the "Am I a Canadian?" tool or its alternative.
Question: Can I be a dual citizen of Canada and the US?
Answer: Yes, both countries permit dual citizenship.
Question: What are the advantages of Canadian citizenship if compared to a PR status?
Answer: Canadian citizenship status has a few advantages, namely access to restricted jobs, the right to vote and run for a political office, and the ability to use the Canadian passport for travel.
Question: Can I live in the US as a Canadian citizen?
Answer: As a Canadian citizen, you can stay in the US for up to 6 months every 12 months. After that, you will require a visa.
Question: What are the benefits of Canadian Citizenship
Answer: Once citizenship has been granted, you will have all of the same rights as any citizen of the country. You will have the right to live and work in at any time. With this passport, Canadian citizens have visa-free or visa on arrival access to 171 countries and territories, including Australia, France, Germany, New Zealand, Switzerland, the United Kingdom, the Unites States and many more.
How we can help
Jane Katkova & Associates is an immigration consultant in Toronto, Ontario that, provides immigration services in Canada since 1995. We can do all the paperwork associated with the application for Canadian citizenship.
We will help you determine eligibility, gather the documents, pay the fees and, most importantly, complete the application forms.
With 20+ years of experience behind us, we will make sure that you are all set to receive your Canadian Citizenship Certificate and celebrate the dream that you have been longing for so long.
Contact us for a quote, or if you have any questions.