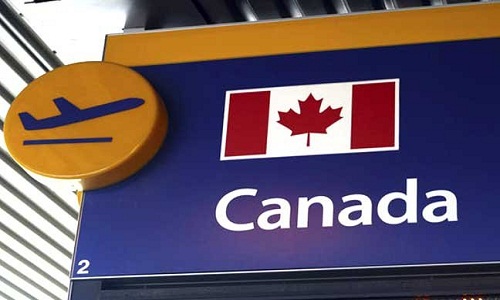 December 1, 2017– Ottawa, ON – Citizens of Romania and Bulgaria no longer need a visa to travel to Canada for short stays (6 months) for business, to visit family and friends, or for tourism.
However, they will need an Electronic travel Authorization (eTA)  to fly to or transit through a Canadian airport. An eTA allows officials to screen travellers for potential inadmissibility before they board their flight to Canada.
Applying for an eTA is a simple online process. Most applicants get their eTA approval (via an email) within minutes. However, some requests can take several days to process if you're asked to submit supporting documents. It is best to get an eTA before you book your flight to Canada.
What do you need to apply for an eTA?
Get your passport, credit or debit card ready, and read the help document.
Use the online form to apply. The form cannot be saved. So have your information ready.
Pay $7 CAD for your eTA right after you complete the form.
Get an email about your eTA application. Most applications are approved within minutes, OR
You may need to submit documents before your application can be approved. If this happens to you, an email will be sent with instructions within 72 hours.
What do you need to complete the form and pay for your eTA?
a valid passport from a visa-exempt country
a valid email address, AND
one of the following acceptable methods of payment to pay the $7 CAD fee (non-refundable): Visa®, MasterCard®, American Express®, a pre-paid Visa®, MasterCard® or American Express®, Visa Debit, JCB Card, or Interac.
!  You can only apply and pay for one person at a time. For example, for a family of three, you will need    to complete and submit the      form three times.
   ! Make sure you print your receipt right away. You won't be able to print it later or receive a copy of   it.
  !  You will receive request by email only. Check your junk mail folder.
!  Your information can't be saved. You have limited time to complete the form, however, you can  extend your session if you need a few more minutes.
In most cases, applicants receive an email from Immigration, Refugees and Citizenship Canada (IRCC) about their eTA application within minutes. However, some requests may need several days to process. If this is the case for your application, you can expect an email from IRCC within 72 hours of applying that tells you what your next steps are.
Make sure to check the junk mail folder of the email address you provided on your eTA application form. Some spam filters may block automated emails from IRCC.
You will be notified by email when your eTA is approved.
Your eTA is linked to the passport you used to apply for your eTA. You will need to present the same passport to airline staff each time you board a flight to Canada. If not, you will not be able to board your flight.
If you get a new passport after getting an eTA, you will need to apply for a new eTA.
While a valid eTA allows you to board your flight to Canada, when you arrive, you must convince the officer that you are eligible for entry into Canada. You will also have to convince the officer that you will leave Canada at the end of your approved stay.
Children under 18 must travel with appropriate documents and meet the same entry requirements as adults. The border services officer may ask minor children to present other documents depending on whether the child is travelling alone or with someone.
The officer will stamp your passport or let you know how long you can stay in Canada. The period is usually six months. In some cases, the officer may limit or extend this period to cover the planned purpose of your visit.
To visit Canada, you will need to meet some basic requirements, such as:
have a valid travel document, such as a passport,
be in good health,
have no criminal or immigration-related convictions,
convince an immigration officer that you have ties—such as a job, home, financial assets or family—that will take you back to your home country,
convince an immigration officer that you will leave Canada at the end of your visit, and
have enough money for your stay. (The amount of money you will need can vary. It depends on things such as how long you will stay, and whether you will stay in a hotel, or with friends or relatives.)
Some people are not allowed to come to Canada. They are known as "inadmissible" under Canada Immigration Law if:
you are a security risk,
you have committed human or international rights violations,
you have been convicted of a crime, or you have committed an act outside Canada that would be a crime,
you have ties to organized crime,
you have a serious health problem,
you have a serious financial problem,
you lied in your application or in an interview,
you do not meet the conditions in Canada Immigration Law, or
one of your family members is not allowed into Canada.
While most eTAs are issued in minutes, some can take several days to process. In such cases, more information is needed before the application is approved. IRCC will contact you via email and advise you of the next steps.
The email from IRCC may include a request for:
additional information or documents, or
an in-person interview at the nearest Canadian visa office.
If you apply for an eTA at an airport, and your eTA is not approved in time for you to check-in for your flight, you will need to reschedule your flight.